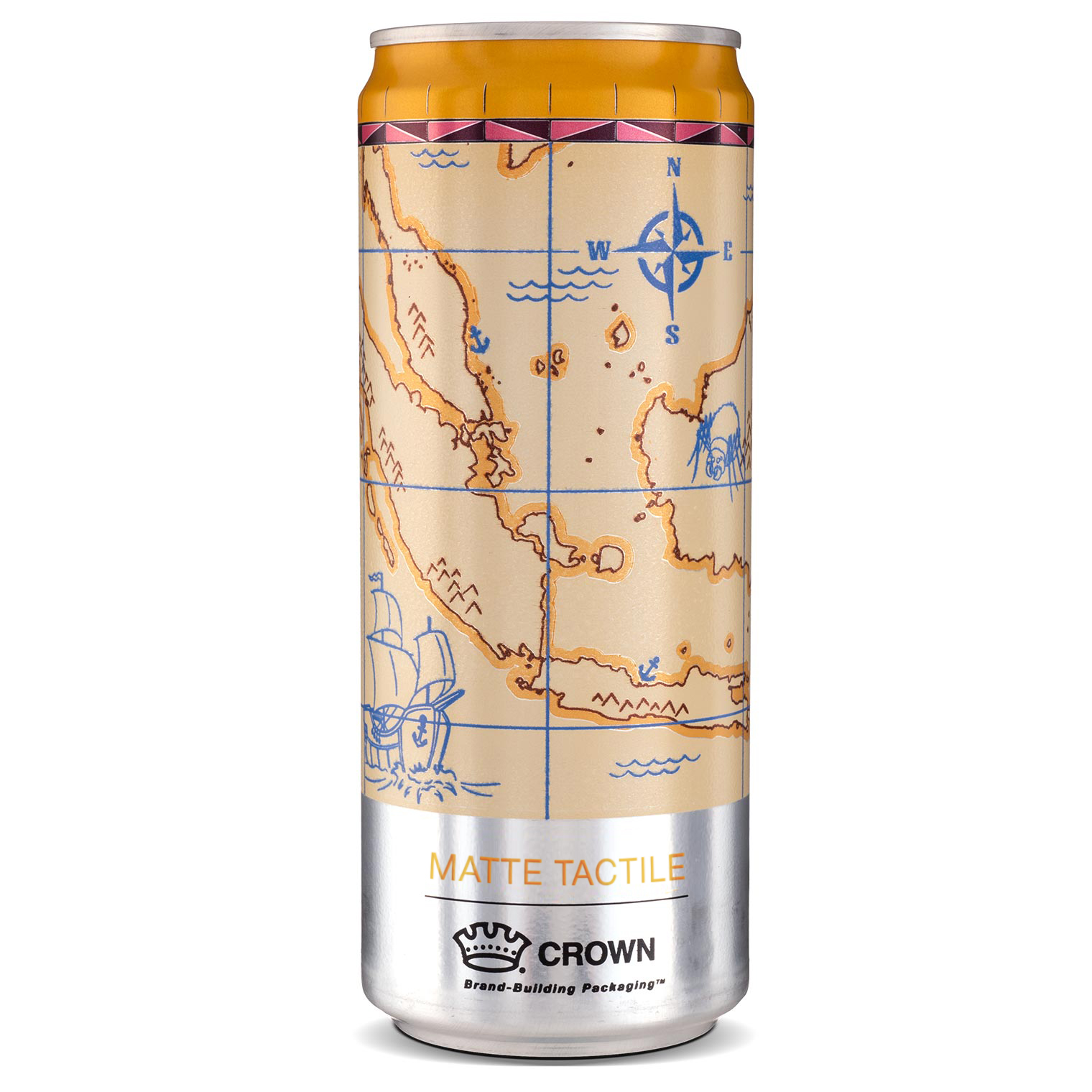 This exciting finish takes the capabilities of our matte over-varnish to the next level by incorporating a special ink that results in an ultra-premium tactile textured finish. The subtle textured finish comes to life while on store shelves and creates a smooth feel when consumers pick up or drink from the can.
How It Works
Matte Tactile is the result of the interaction between a special ink and a matte over-varnish. It results in designs that can feel matte in certain areas and textured in others.
Recommended For
Cold beverages. Artisanal beverages.