Promotional Tins
Customize tin containers with sophistication and storytelling features while protecting premium contents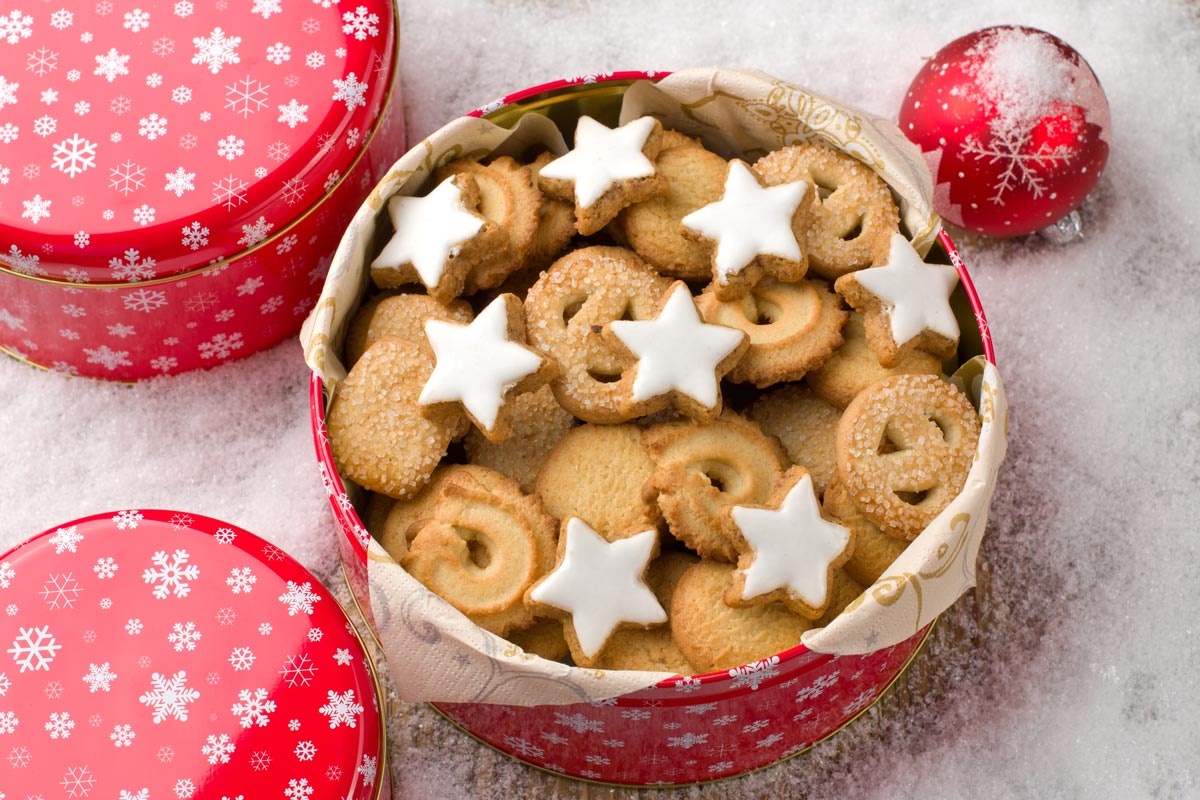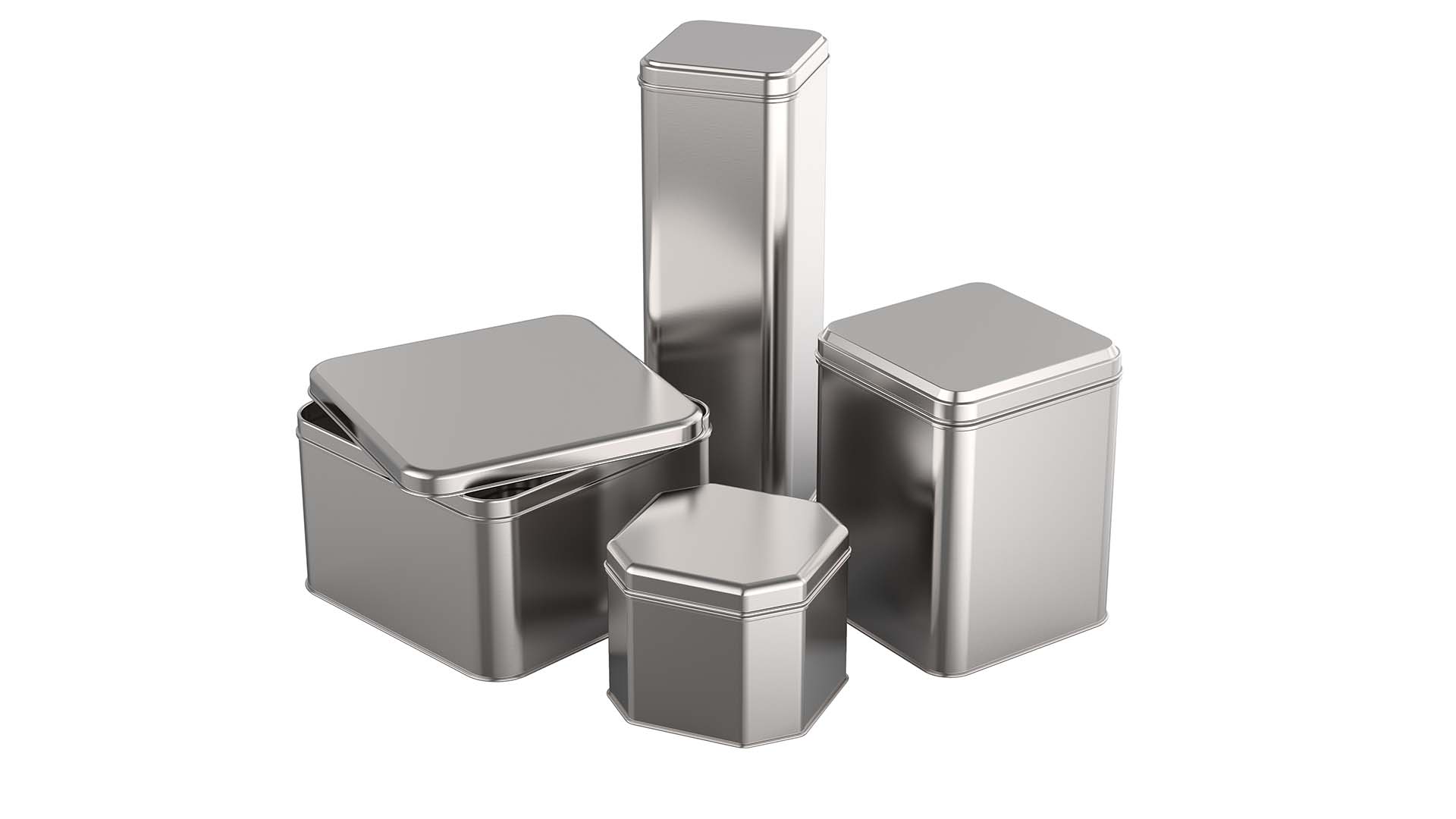 From wholesale cookie tins to whiskey packaging, square custom tin containers bring a touch of style and sophistication to your product packaging.
As a leader in creative packaging design, we understand that when a package convinces a consumer to reach out and grab it off the shelf, half the battle is already won. When square decorative tins are combined with our decorative options, such as high quality printing, holographic finishes, meshing or embossing and debossing, products will stand out on store shelves in packaging that engages consumers and communicates a message of quality.
Benefits
Diverse lid compatibility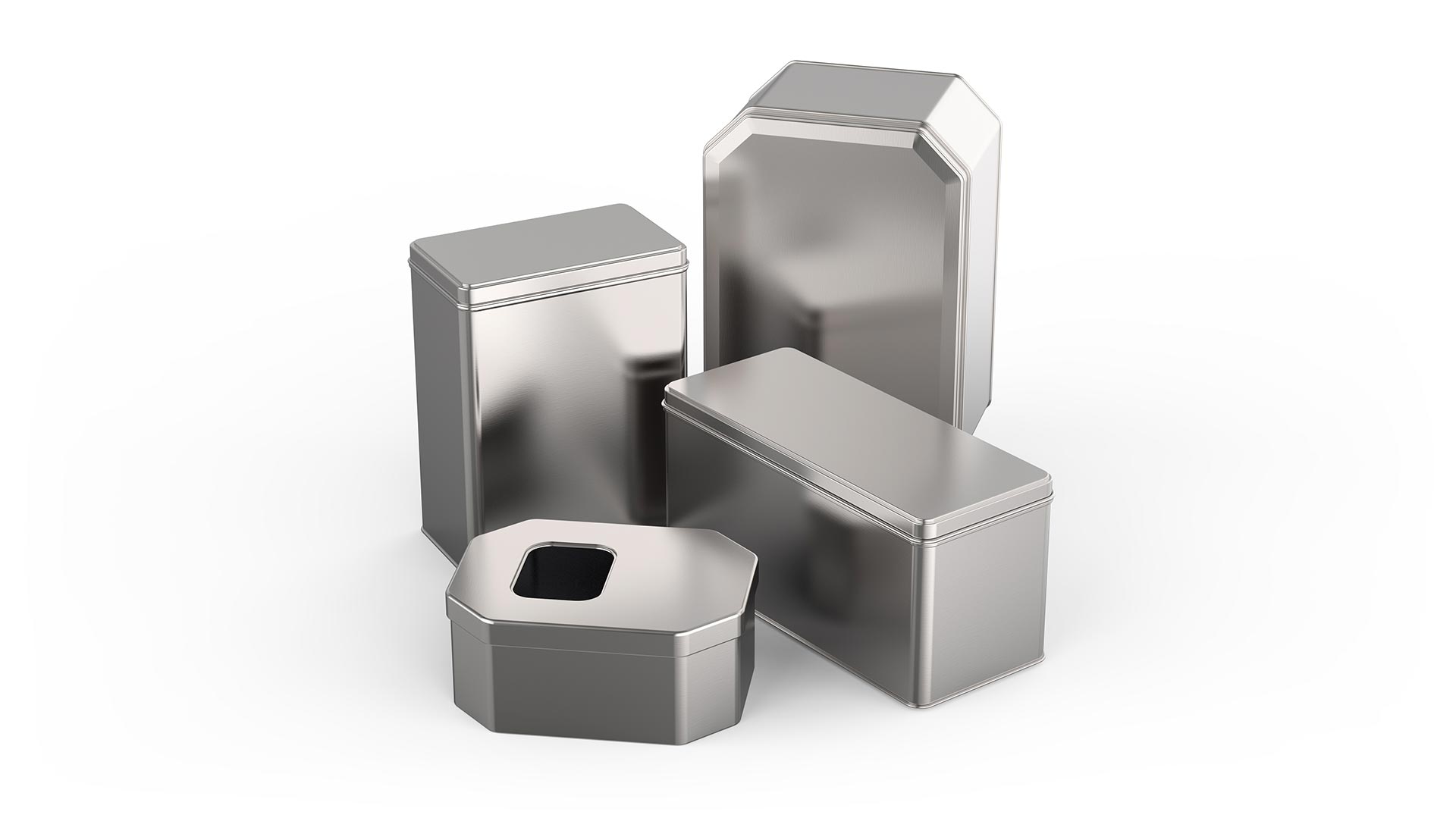 Toy packaging, luxury packaging and even creative food packaging may not be square, but that doesn't mean they can't be rectangular.
When a product is placed in metal packaging, it sends a clear message to consumers that the product inside is worth protecting. But you can also integrate different enhancements to heighten the visual appeal of a decorative tin. Finishes such as matte, gloss and crackle can distinguish the package from the competition.
These traits make promotional packaging an ideal format for seasonal products or commemorative celebrations but can also be used to elevate the uniqueness and quality of an every day product. 
Benefits
Commemorative & seasonal designs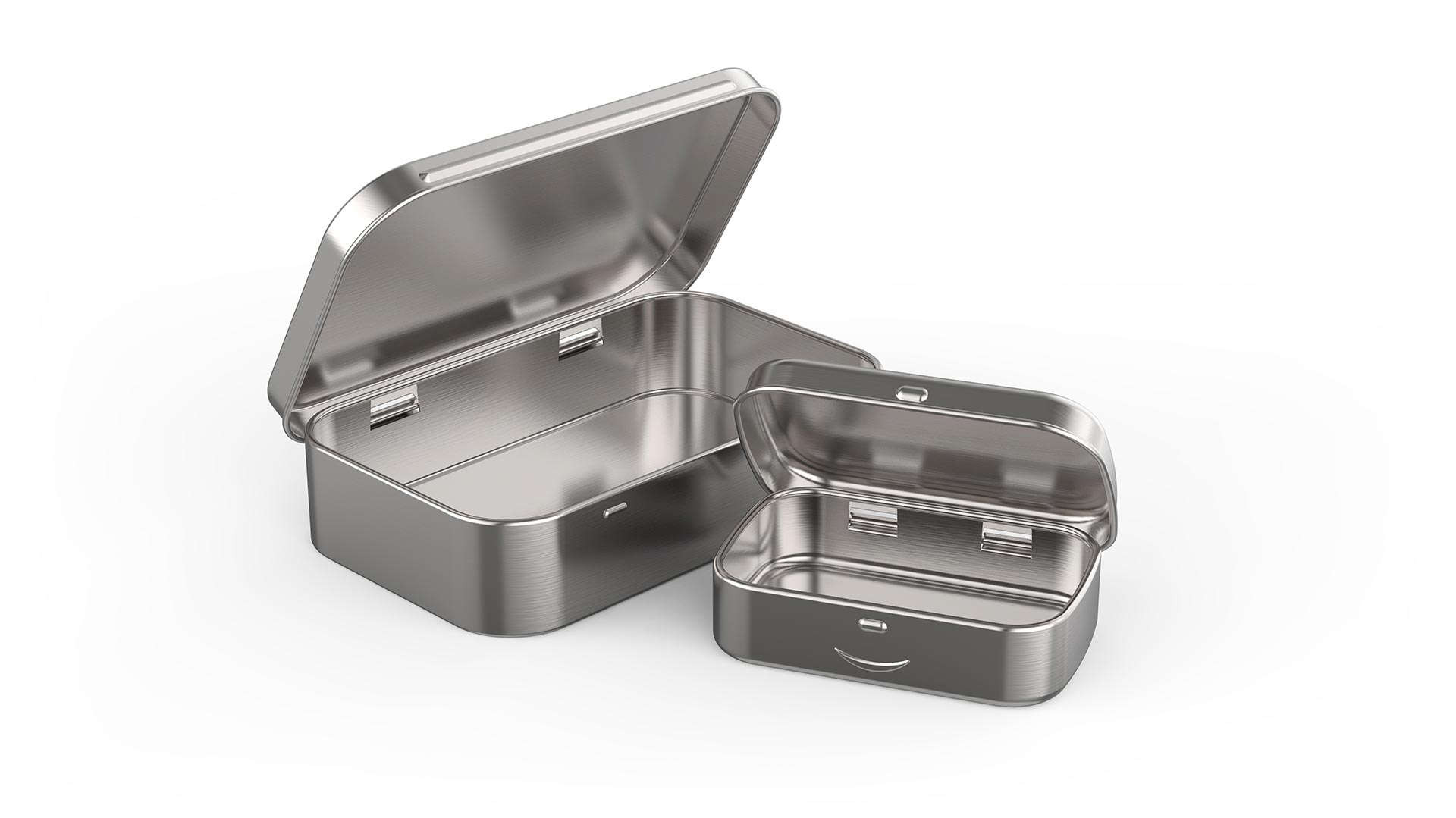 Sometimes less is more, and Crown's seamless options give anything from innovative beverage packaging to confectionery or biscuit tins a clean, distinct and elegant look.
Seamless promotional packaging is available in a wide range of rectangular or round sizes. Multiple closure variations are also available, including sliding tops and lids that offer an audible "click" when secured.  Seamless packaging exudes quality on store shelves, and with a variety of textures and techniques like embossing and debossing, you also have a unique opportunity to engage consumers' sense of touch and create a memorable experience.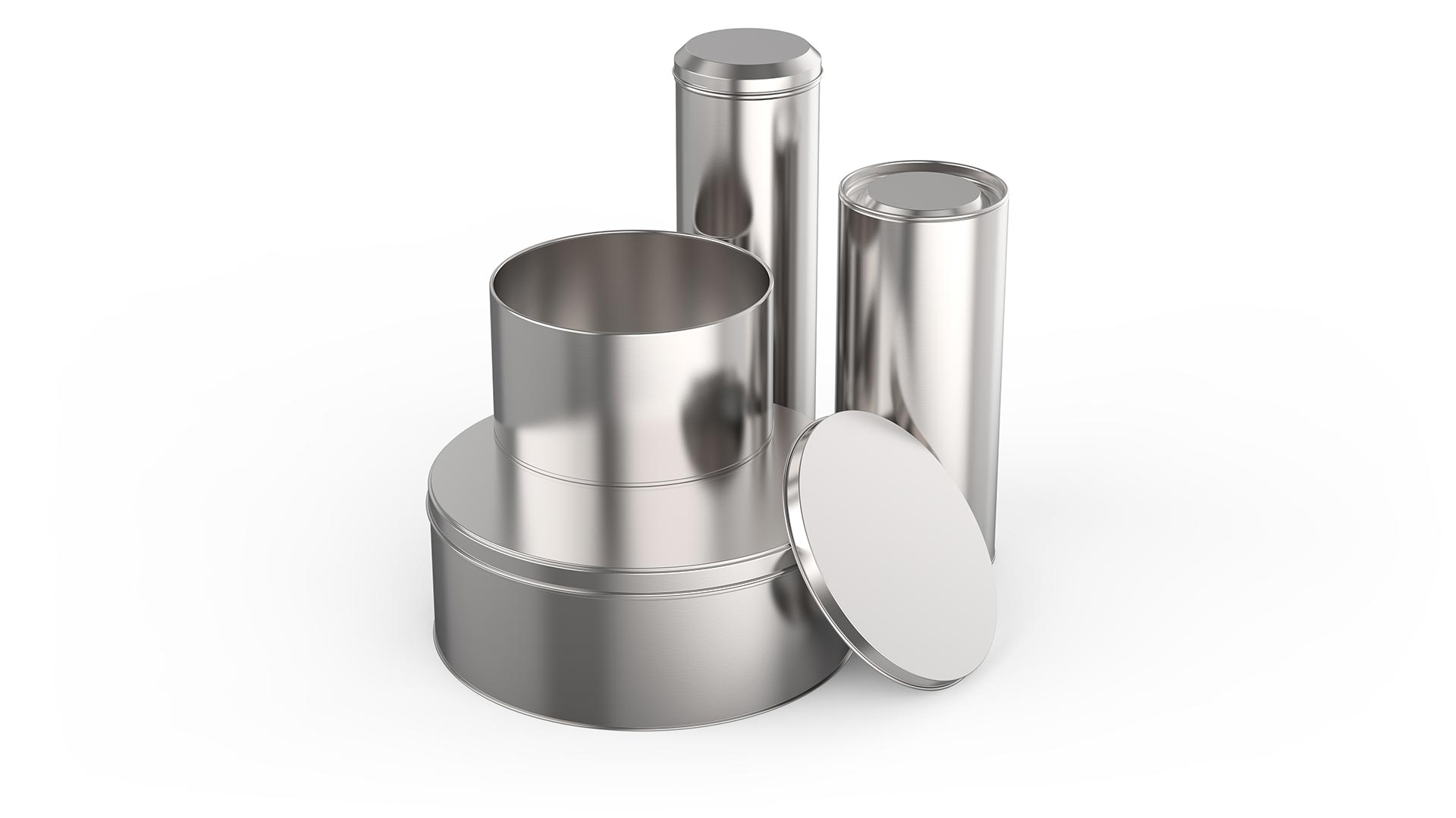 From broad, shallow tins for confectionery and biscuits to tall packaging for specialty wines, beers and spirits, Crown's round decorative metal tins stand out on store shelves and add sophistication to packaging.
With a broad range of sizes and lid profiles, our round decorative tins can suit almost any occasion. For even more creative packaging, try combining tins with relief varnishes that create a reflective 3-D effect and can be applied over the entire surface of a package, creating a high-impact shimmer. Alternatively, consider a tactile finish, such as a Soft Touch over-varnish, which can create a highly aesthetic and sensual effect, encouraging consumers to touch and examine products.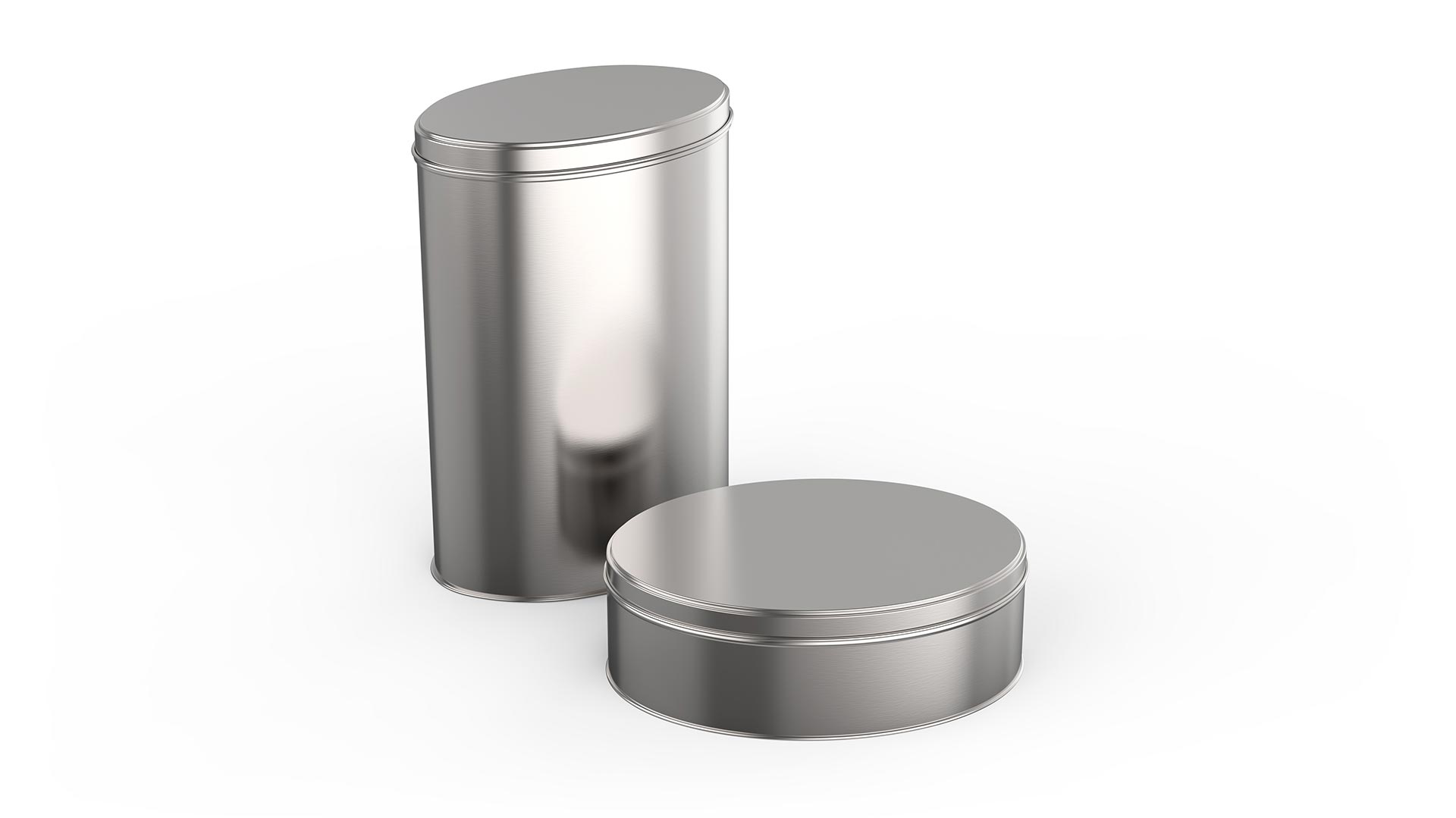 While similar in style to our round cans, oval decorative tins offer a larger visible area for product marketing and are particularly suited to premium products, lending elegance to the final packaging design for cosmetics and other luxury goods.
There are many advantages to using metal for luxury packaging - from functionality to visual impact, metal can help brands win the battle on the store shelf. Highly specialized and visual decorative tins were made for the demanding market that is cosmetics. From perfumes to face powders, and from creams to gels, whether it's on display in a bedroom or bathroom, or coming straight from a gift set, cosmetic packaging always needs to be at its best.
Benefits
Wide branding real estate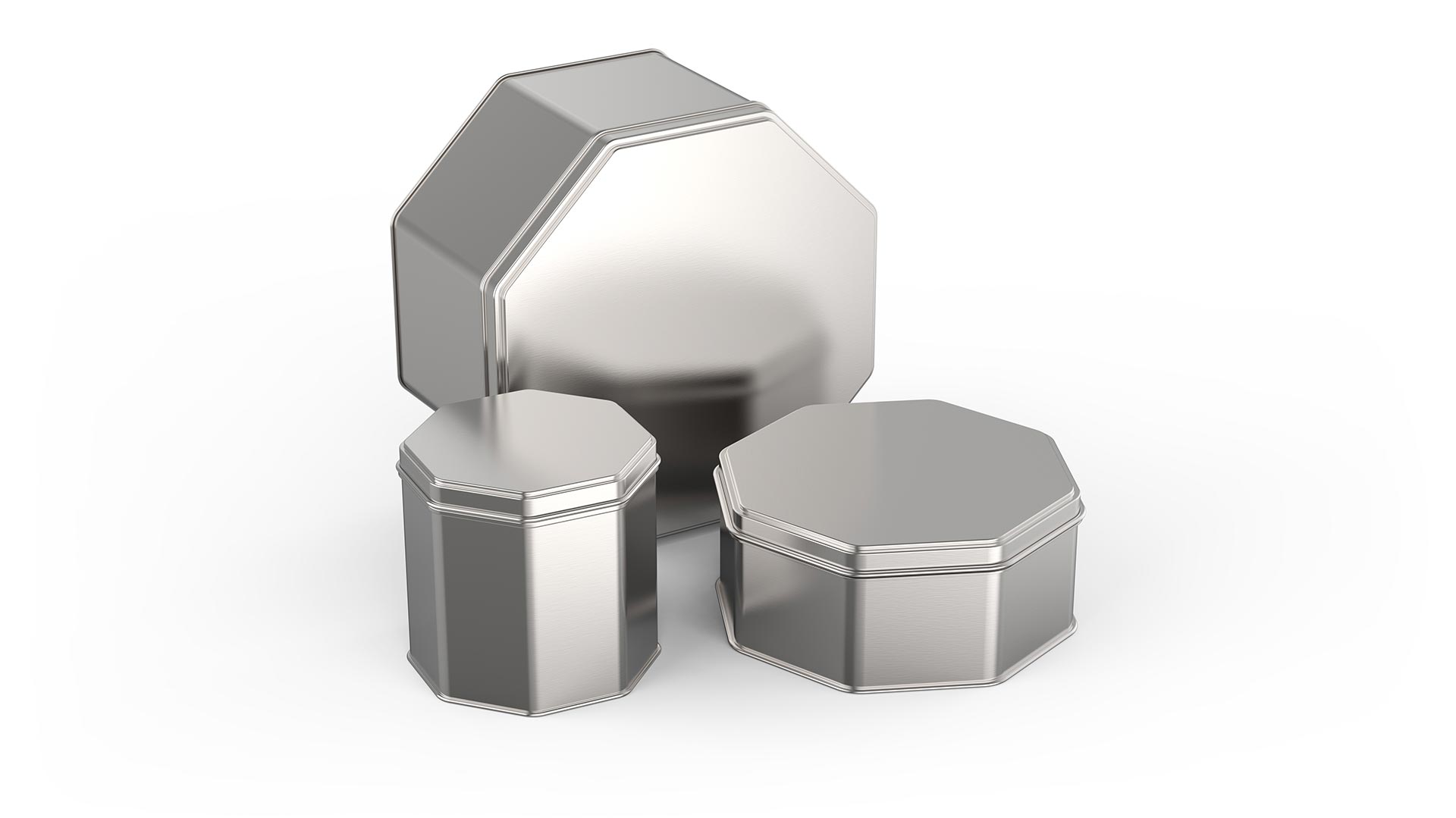 For some creative packaging ideas, it's a case of the more sides the merrier!
Are you looking for specialized toy packaging for holiday promotions, new ideas for secondary candle packaging, or simply a custom packaging solution? Our octagonal decorative tins are designed to give your brand the edge and to stand out against the seasonal - and daily - competition. Available in a series of heights, diameters, with multiple lid profiles, and compatible with our full range of decorative options, this is custom promotional packaging at its best.
Benefits
Primary or secondary packaging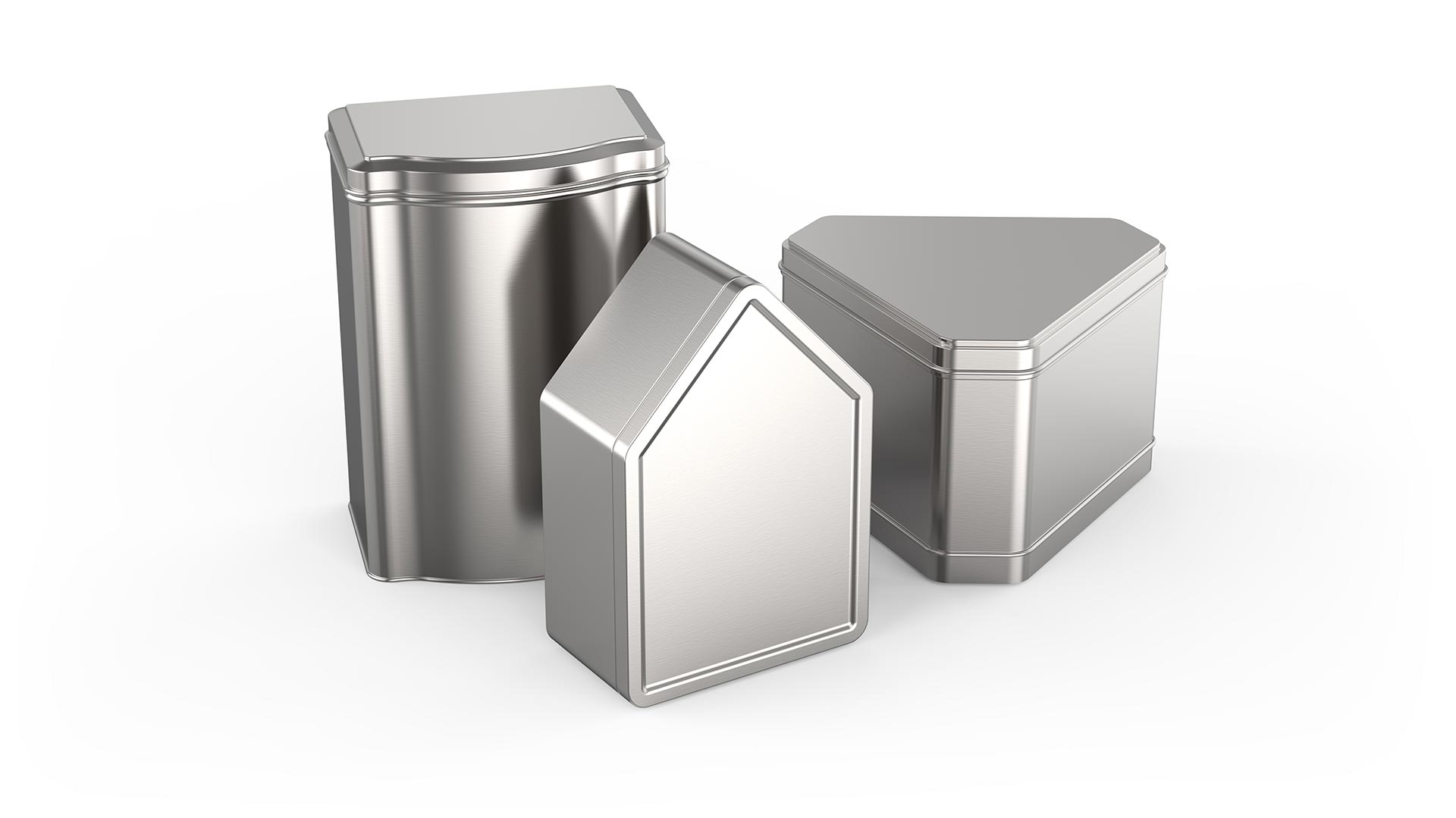 You can also connect with consumers by using irregular shapes. A product easily stands out on the crowded shelf landscape when placed in a metal tin box that is shaped differently than its competitors - here are just a few examples of the many different shapes we can produce and customize to meet individual needs.
The versatility of shaping provides brands with unique opportunities to use irregular dimensions to differentiate goods or to explore creative packaging techniques to showcase flagship products. Toy packaging, cosmetics and any luxury packaging can use a refreshed look and feel to maintain their leadership on retail shelves.
Seated Ends
Our innovative seated end technology gives decorative tins a crisp, clean premium look. It is ideal for luxury packaging for whiskeys, wines, spirits, cigars, biscuits, confectionery and other limited-edition products. With a "seated", as opposed to a "seamed" end, the decorative tin's bottom curl is invisible when the promotional packaging is placed on a flat surface.
At Crown, we have automated the production process for the seated end, to maximize quality and consistency. With this innovative technology, brands now have a greater choice of distinctive and novel promotional packaging formats, helping differentiate products at the key point of sale and express a unique identity.
HoloCrown
Brands can add excitement to promotional packaging and make products pop on store shelves with Crown's HoloCrown™ holographic foil technology. A first for metal packaging, the technique allows holographic images to be stamped directly on decorative tins, helping capture consumer attention and minimize the risk of product counterfeiting.