Body
Our resources can be used by:
Customers: Whether launching a new product, looking to try a new finish, updating a brand's look and feel or any reason in between, we welcome collaboration with our customers to bring their ideas to life.

Crown's teams: Our new products are tested on a small scale in the studio before being trialed more broadly and commercialized.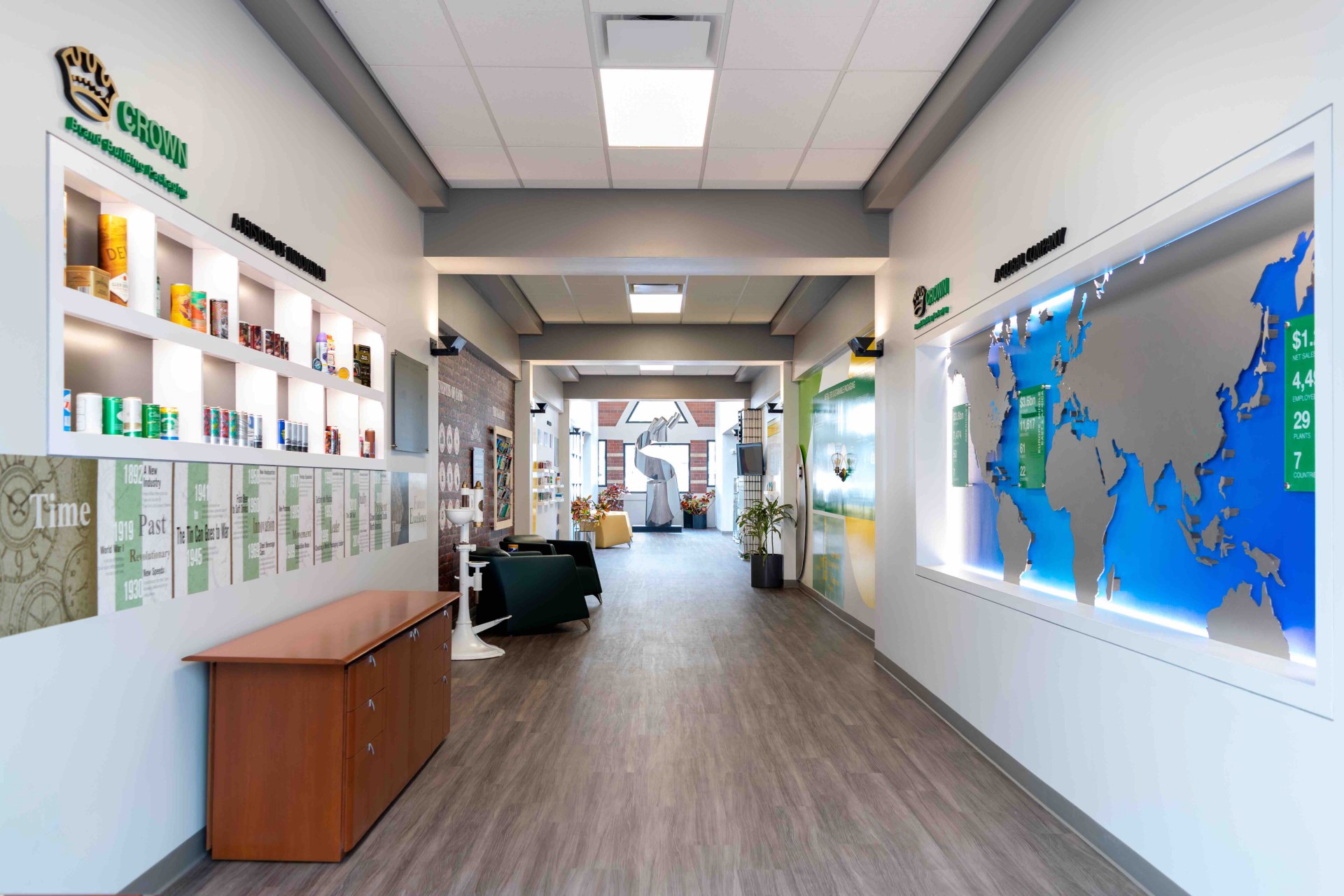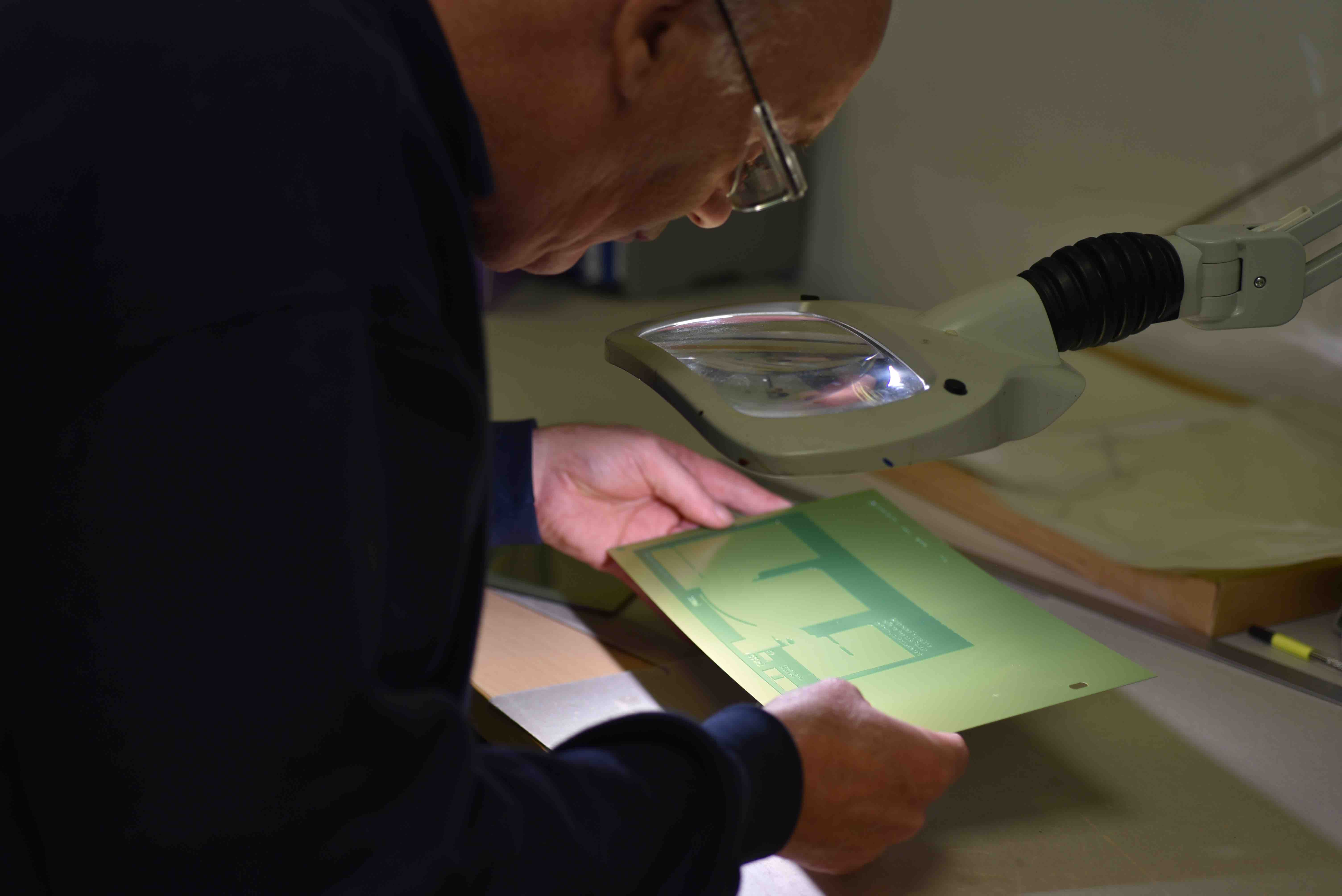 Consistent Customer Service
A Customer Service Representative is assigned as a unique point of contact for each customer to ensure consistency, facilitate communication and answer questions. In Europe, our customer partnerships are facilitated through a custom software platform.
A Guided Process
Our teams provide comprehensive keylines and guidelines to follow according to the can's specifications. If needed, we can also provide help with color matching, selecting finishes and effects and other advice to optimize can graphics. We support customers through each step of the process, with a goal of creating impactful designs and facilitating unique consumer experiences. 
Reprographics & Press Work
There are important nuances to printing on metal. Our operator experts use the latest computer technology to convert any graphic into a can-compatible design. Our studio staff also works closely with the Company's R&D team, production plants and the business to effectively translate imagery and deliver the best print quality possible.
Knowledgeable Production
Spending a day in the studio allows customers to launch their products into the market with confidence. A proofing session provides the opportunity to make last-minute tweaks to products, get questions answered and understand how our experts work on designs.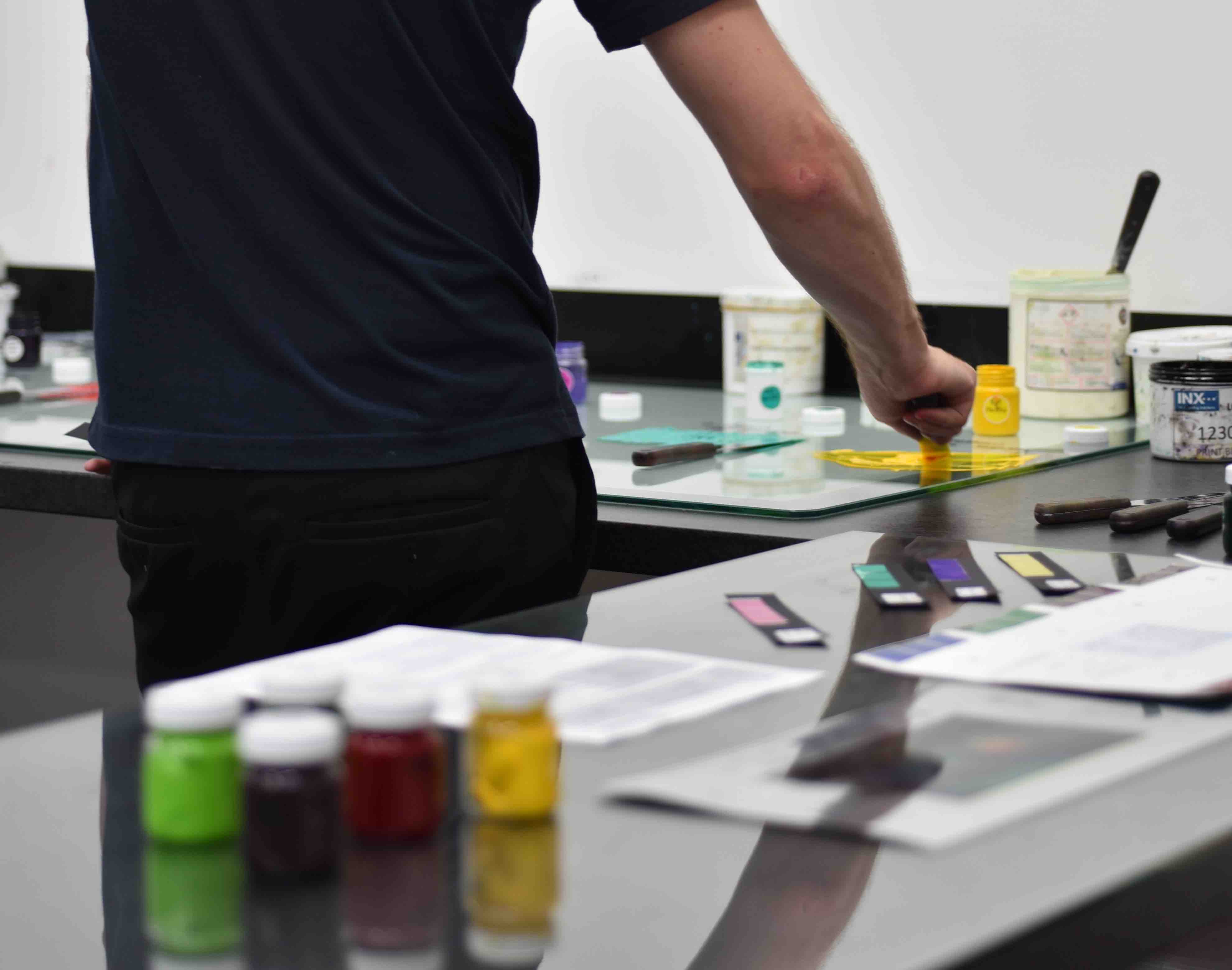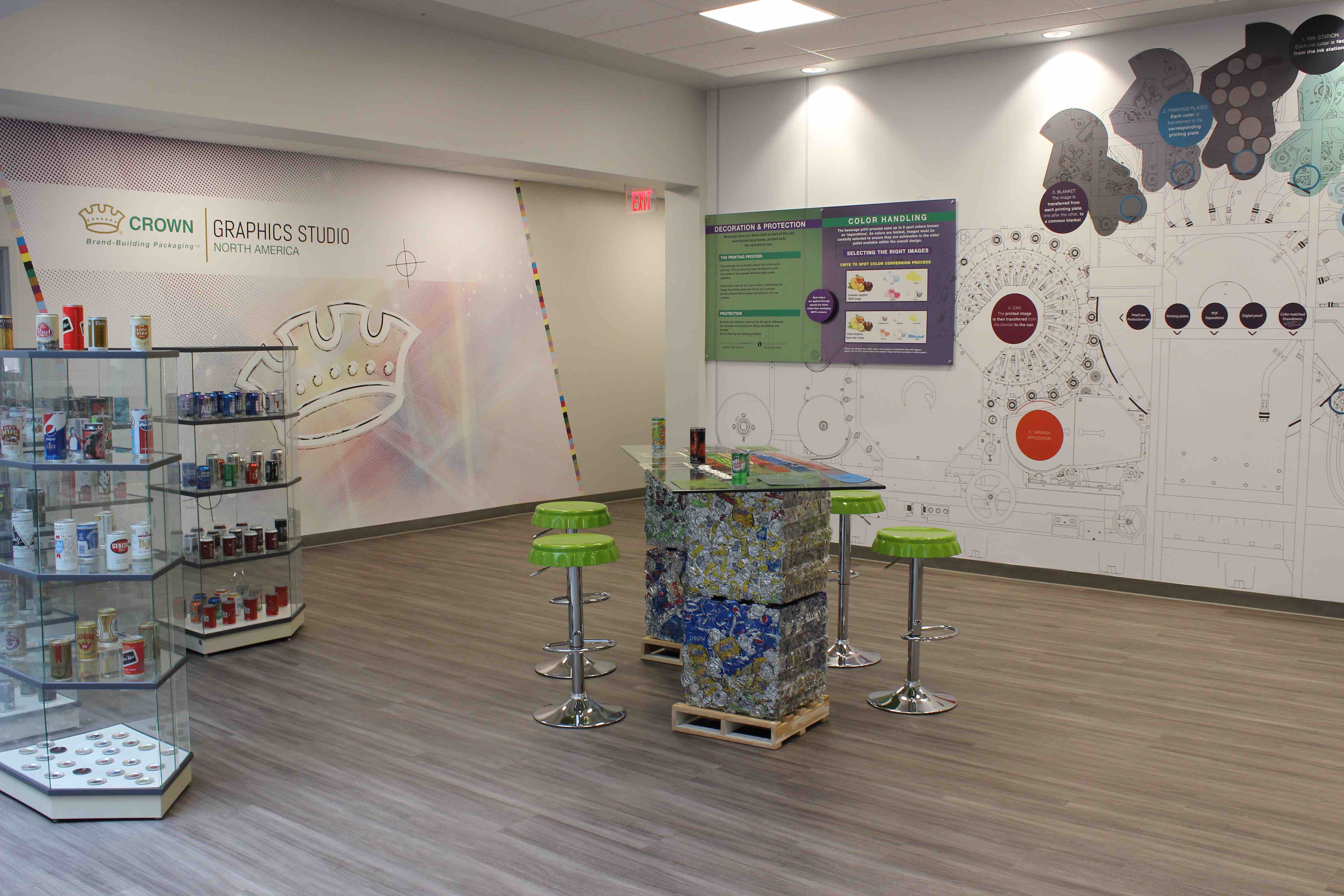 Exhibition Area
Whether a customer is new to the industry or just wants to see what's new, our studio exhibition area is an open window into the canmaking world. It provides insight into Crown's business, the unparalleled sustainability credentials of metal and our latest technology innovations.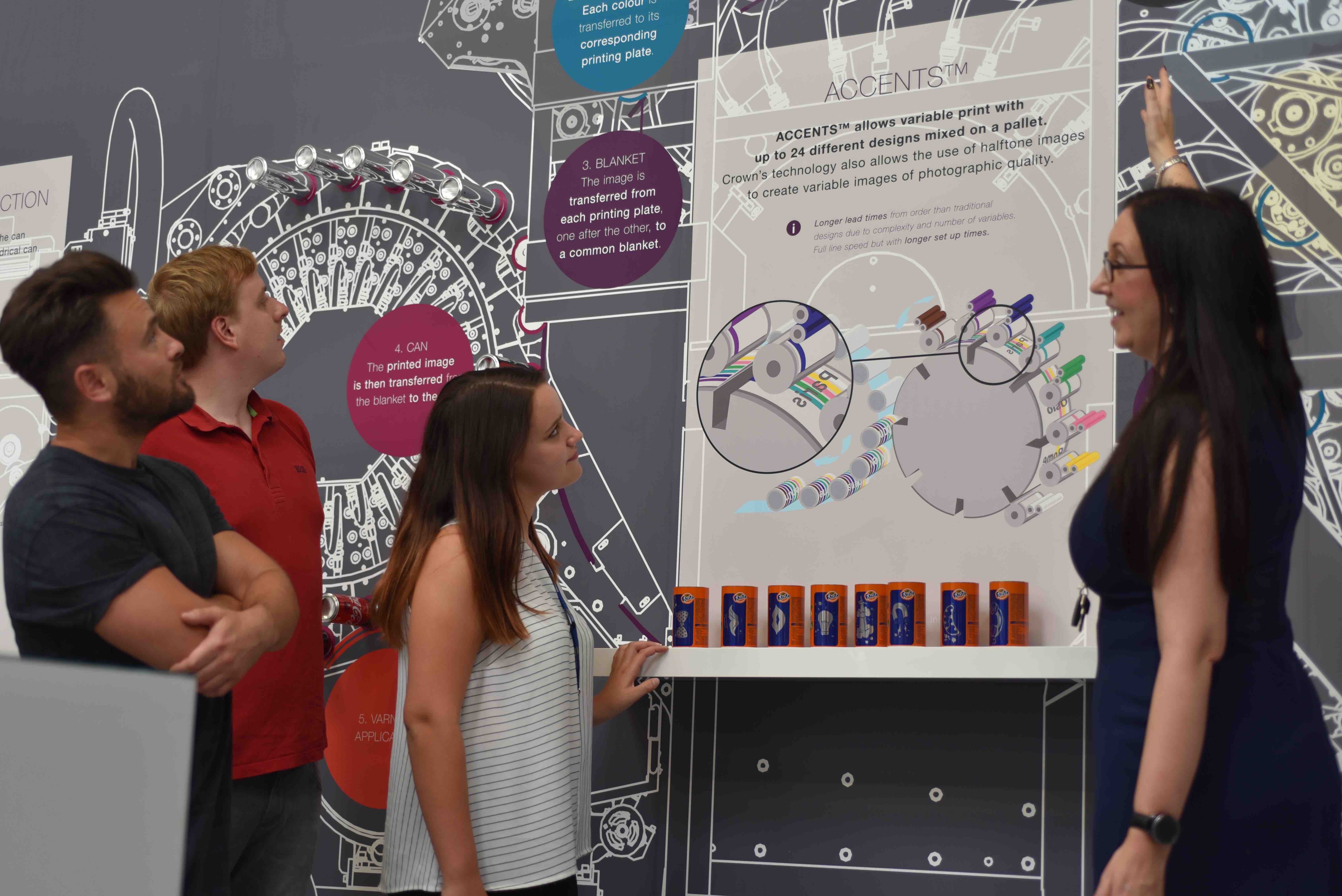 Can Academy
Our Can Academy educates customers on the canmaking process and where graphic design falls into the production cycle. Customers can tour the educational areas of our studios and go behind the scenes to understand our design capabilities, reprographic, color matching and proofing activities. We can also provide access to our production plants to help customers learn about the can decorating process.