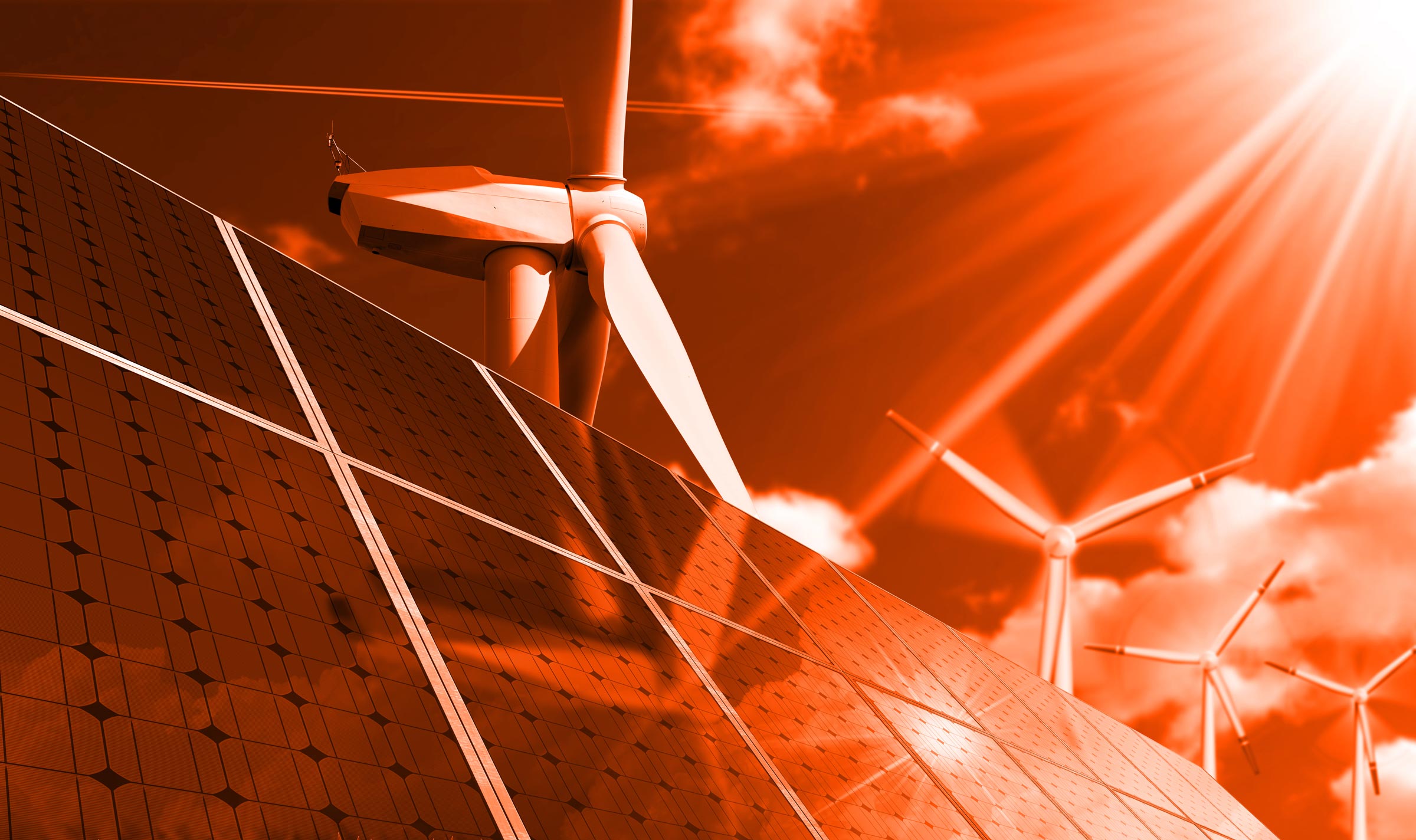 Our planet is facing unprecedented environmental challenges, with climate change – and a lack of significant improvement on the issue – ranking as one of the biggest risks of this era.
Climate change is crucial to our future as a business because as our environment is threatened, so is our ability to operate. The severe weather induced by rising temperatures creates risk for flooding, drought and other disasters that can impact farming, and as a result, the livelihood of the food industry, a key sector we serve. Extreme weather events may also force production at our facilities to halt if they become damaged or unsafe.
As a global manufacturer, we have an important role to play in slowing the pace of climate change. That is why our commitment to reduce greenhouse gas (GHG) emissions is informed by science-based climate targets, the regulatory landscape and our decades of experience in implementing strategic programs across our global manufacturing facilities.
Becoming more carbon-efficient through energy efficiency and renewable electricity are essential ways we can reduce our impact on the planet while maintaining cost-effective manufacturing practices and supply for our customers around the world.
Many of our goals center around improvements in these areas. But we are also looking outside our facility walls and encouraging suppliers to decrease the footprint of the materials we buy by making environmental improvements in their businesses and supply chains.
As part of our commitment to accelerate our contribution to climate action, we have defined science-based emission reduction targets, approved by the Science Based Targets initiative (SBTi), confirming that our goals are in alignment with the Paris Agreement to limit the global temperature increase to well below 1.5 degrees Celsius. We have also signed onto the RE100 and joined The Climate Pledge, reinforcing our commitments to prioritize climate change by using renewable energy sources and supporting methods to reduce our carbon footprint.
Learn how each of these goals aligns with the United Nations' Sustainable Development Goals (SDGs).
01
Reduce Scope 1 GHG emissions, targeting a 50% combined reduction in absolute Scope 1 (fuel) and Scope 2 (electricity emissions).
01
02
Reduce Scope 2 GHG emissions, targeting a 50% combined reduction in absolute Scope 1 (fuel) and Scope 2 (electricity emissions).
02
03
Reduce absolute GHG emission from our supply chain (Scope 3) by 16%.
03
04
Source 75% renewable electricity by 2030 in accordance with our Science Based Targets initiative (SBTi) GHG goals, 100% by 2040 and 100% by 2050.
04
05
Reduce Volatile Organic Compound (VOC) emissions by 10% per unit of product.
05
Our Twentyby30 goals are designed to contribute to the international efforts to keep global warming below 1.5 degrees Celsius and aim to proactively protect our business from the risks associated with climate change. We will achieve our goals by taking the following actions:
01
Drive fuel efficiency in our equipment and our facilities.
Convert to equipment powered by renewable electricity.
Identify and substitute inefficient equipment across our operations.
Invest in innovation to support increased efficiency and reduced fuel usage.
02
Improve electricity efficiency and reduce the impact of its use.
Identify and substitute inefficient equipment across our operations.
Invest in innovation to support increased efficiency and reduced fuel usage.
Move to renewable electricity, which is reflected in our RE100 commitment.
03
Partner with our suppliers of steel, aluminum and other critical input materials to reduce their GHG footprints. 
Improve the fuel efficiency of and reduce milage in our logistics, distribution and transportation processes.
Deliver against our circularity and product stewardship goals.
04
Invest in on-site company-owned equipment.
Participate in on-site and off-site bundled Power Purchased Agreements (PPA).
Utilize grid renewable electricity (green tariff).
Leverage Virtual Power Purchase Agreements (VPPA).
05
Volatile Organic Compound (VOC) emissions
05
Continue to control coating weight and monitor application performance.
Reduce the number of coating pass applications.
Increase the use of water-based coatings.
Broaden the use of dry coatings by utilizing powder, laminate and UV coating technologies.
Install and upgrade Regenerative Thermal Oxidizers (RTOs) as specified by local regulations.
Our employees and operations around the world are already doing their part when it comes to climate action. Here are just a few examples of how they are making a difference:
Patras, Greece
Body
Identifying and repairing air leakages, optimizing the usage of various production line motors and updating facility lighting all contributed to this team's annual energy savings of 1160 megawatt hours (MWhs), even while maintaining the same output of cans year over year. These improvements have helped the plant to avoid the release of 360 tons of CO2 per year, protecting our ozone layer from depletion and resulting climate change.
Ponta Grossa, Brazil
Body
Upgrading to electric forklifts across its production floor reduced this plant's CO2 emissions from pallet transfer by 95%, as well an almost 10% reduction in the facility's overall emissions. After further validation, the equipment switch has been executed across all Brazilian plants and may lead to an additional 750 tons of CO2 saved each year—a collective regional impact that promotes a more energy-conscious operation.
Monterrey, Mexico
Body
Investing in multiple areas around the production floor enabled this team to cut its energy consumption and find new efficiencies. With new air conditioners, variable speed compressors, high-efficiency motors and new lighting, the facility lowered its annual CO2 emissions levels by over 120 tons, demonstrating the significant impact made possible through slight adjustments. 
In 2015, the United Nations General Assembly annonunced 17 Sustainable Development Goals (SDGs) to address global changes and set a blueprint for action to achieve the goals by 2030.
Our sustainable priorities are aligned with the SDGs so that our actions can contribute to a greater collective impact. Learn more about our alignment with each goal here.