Emerging Beverage Can Categories
As consumers continue to choose cans for their convenience and sustainability, doors are opening in exciting new beverage categories including packaging of carbonated beverages and canned wine.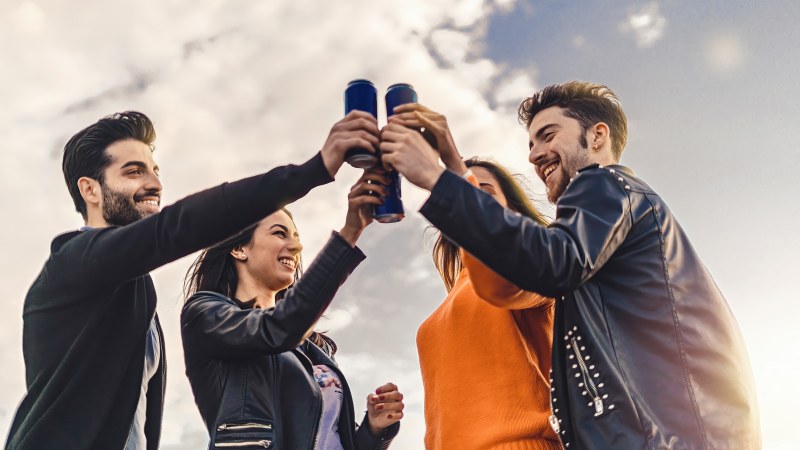 Flavored and Sparkling Waters
Consumers are turning to flavored and sparkling waters in record numbers for their all-natural, wholesome ingredients and appealing flavors. The global flavored water market size is expected to reach USD 29.56 billion by 2028, registering a compound annual growth rate (CAGR) of 10.3% from 2021.1 In the U.S., sparkling water dollar sales rose 20.4%, totaling $267 million in convenience stores for the 52 weeks ending Jan. 29, 2022, per NielsenIQ. Seltzer water totaled $32.4 million, up 6.8%.2 
Beverage cans are a natural fit for this segment, offering a similar aesthetic to more indulgent beverages but also providing important flavor and carbonation protection that upholds product quality and features unparalleled sustainability credentials.
Wine
While still a burgeoning category, wine in cans is becoming more commonplace – and accepted. A recent report by Grand View Research valued the global canned wines market size at $211.4 million in 2020 and anticipated growth at a compound annual growth rate (CAGR) of 13.2% from 2021 to 2028 to reach $571.8 million.3
Consumer preference for convenient, portable, durable and single-serve options is helping drive interest in the beverage can in this market, as is increased spending by millennials. In addition, the unique sizes and custom printing options offered by beverage cans add to the premium appearance of brands and enhances overall product appeal. Finally, with light and oxygen being among the fiercest enemies of wine, the natural barrier properties of metal ensure the product will remain fresh and taste as intended.
1 https://www.businesswire.com/news/home/20211124006086/en/Global-Flavored-Water-Market-Report-2021-Increasing-Consumer-Preference-for-Healthy-Alternatives-to-Sugary-Soft-Drinks---Market-Forecasts-to-2028---ResearchAndMarkets.com 
2 https://cstoredecisions.com/2022/03/04/soft-drinks-rise-but-sparkling-water-drives-carbonated-growth/ 
3 https://www.thedrinksbusiness.com/2021/12/low-alcohol-canned-wine-rtds-set-to-boom-in-2022/