Wellness Drinks
Consumers are increasingly seeking products that enhance their well-being, supporting the meteoric rise of functional beverages.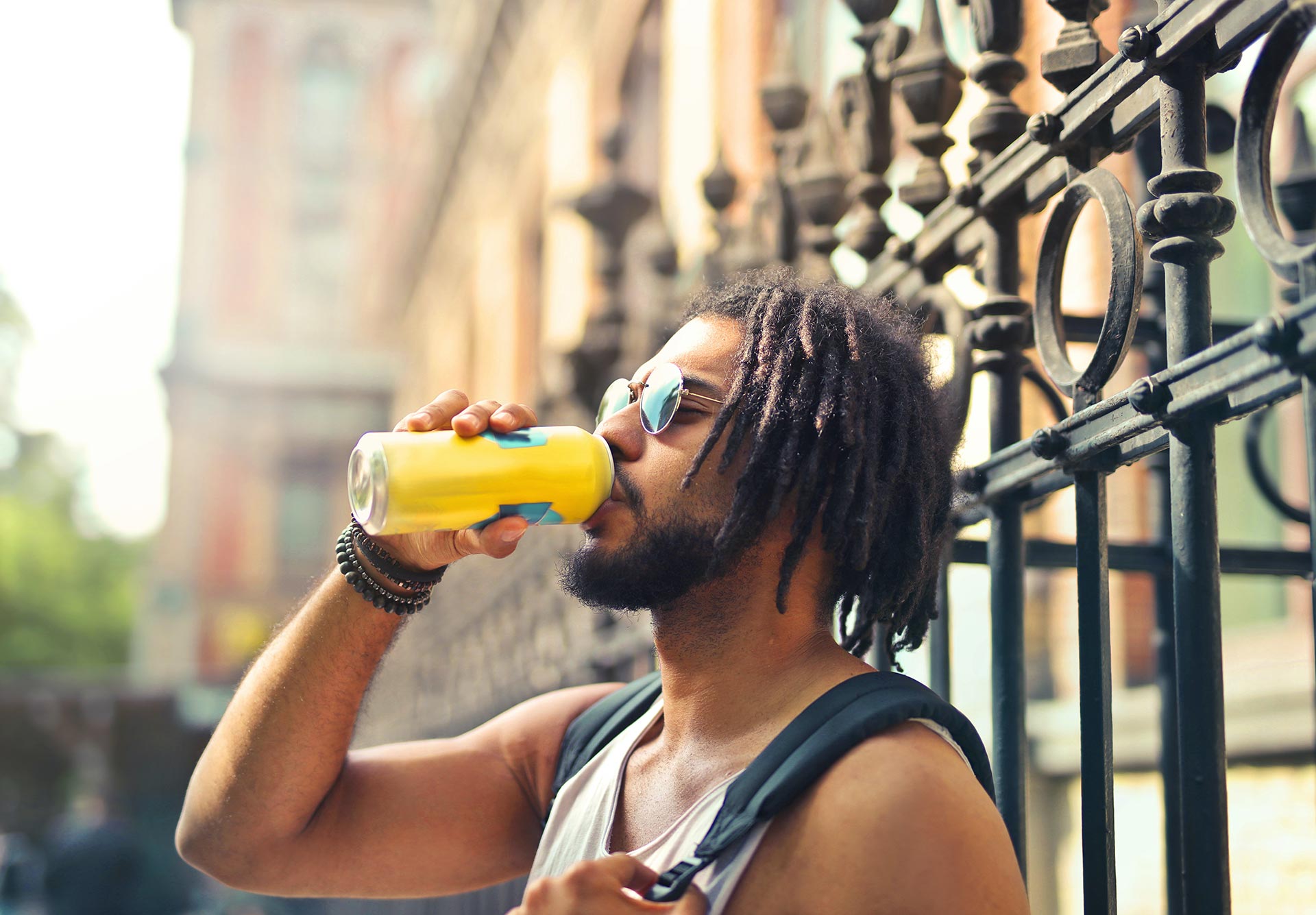 Functional beverages deliver benefits beyond basic nutritional value, with benefits ranging from brain health to boosted immune systems. Consumer interest in these products bears out in the data. The global functional beverage market size was estimated at nearly $120 billion (USD) in 2021 and is projected to grow at a compound annual growth rate (CAGR) of 10.49%, reaching $198.1 billion by 2026.1
 
In the U.S. alone, the country's $48.4 billion functional beverage market is forecast to grow at a CAGR of 6.6% through 2025, according to Euromonitor. Energy drinks make up the largest share of the U.S. functional beverage market at an estimated $18.6 billion, followed by sports drinks at $10.4 billion.1 The functional beverage market is also exploding in Europe, forecasted to achieve a CAGR of 6.4% in the EMEA region between 2019 and 2024.2
 
With this sharper focus on mindfulness, brands must consider every element of a product carefully – from its source ingredients to its packaging. Metal packaging has proven to be a popular choice where sustainable packaging for functional beverages is concerned. Health, well-being and sustainability are natural companions, so when a "mindful" beverage is placed in a 100% and infinitely recyclable metal container, a formidable lifestyle combination is created. Metal, eco-friendly packaging provides the ultimate on-the-go convenience to consumers. From single-serve sizes to larger formats, the versatility of metal is being harnessed more and more for healthy and functional beverage categories.
1 https://foodinstitute.com/focus/functional-beverage-market-percolating/
2 Euromonitor – via https://www.glanbianutritionals.com/en-gb/nutri-knowledge-center/insights/exploring-functional-beverage-growth-opportunities-european-food 
Wellness Drinks in the Market