Crown Kicks Off New Operations Leadership Development Program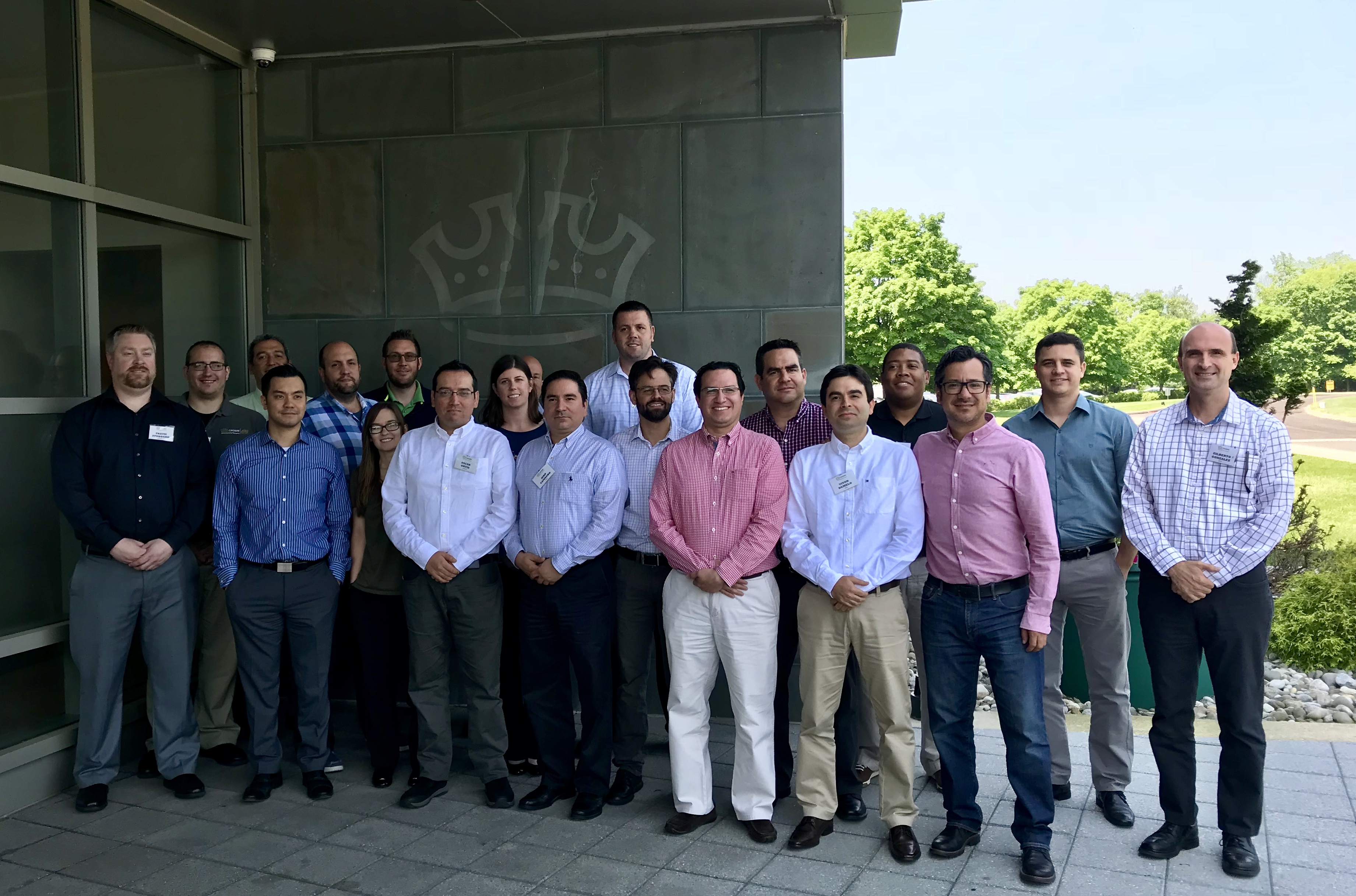 To further support the development of tomorrow's leaders, Crown has expanded its development programs offering to include an Americas-wide Operations Leadership Development Program (OLDP). This elite program consists of three week-long segments in the United States, Brazil and Mexico.
The program kicked off in Philadelphia in May with an opening keynote session from Gerald H. Gifford, Chief Operating Officer, and Djalma Novaes, President of Crown Americas. It is designed to promote the sharing of ideas and experiences among operations management personnel, addressing areas including management versus leadership, lean manufacturing and leading change via a series of classroom training modules and speaker sessions. The Philadelphia agenda included overviews from the Senior Leadership team, classroom sessions with MBA professors from LaSalle University and technical training including Six-Sigma and Lean Manufacturing. The group also visited the Company's new state-of-the-art manufacturing facility in Nichols, New York.  
Twenty participants from the Americas were selected from a group of high-potential nominees for the program, with 10 from the Company's U.S. operations, six from Mexico, three from Brazil and one from Colombia. Positions held by the participants range from Plant Engineer and Quality Manager to Plant Manager and Industrial Process Coordinator.
"The new Americas Operations Leadership Development Program demonstrates a forward-thinking approach to management training while also providing a platform for greater collaboration and for participants to learn about, and then apply, best practices from one location to another," said Fred Dermody, Vice President of Human Resources. "Crown is committed to employee development throughout the organization. The OLDP is the latest addition to our solid talent management programs which are designed to ensure our employees are prepared for advancement in the organization." 
The second leg of the program will take place in Cabreuva, Brazil in late September. Activities will conclude in Monterrey, Mexico in early November.