Customer Voices: Opinions on the Rise of Canned Fish Consumption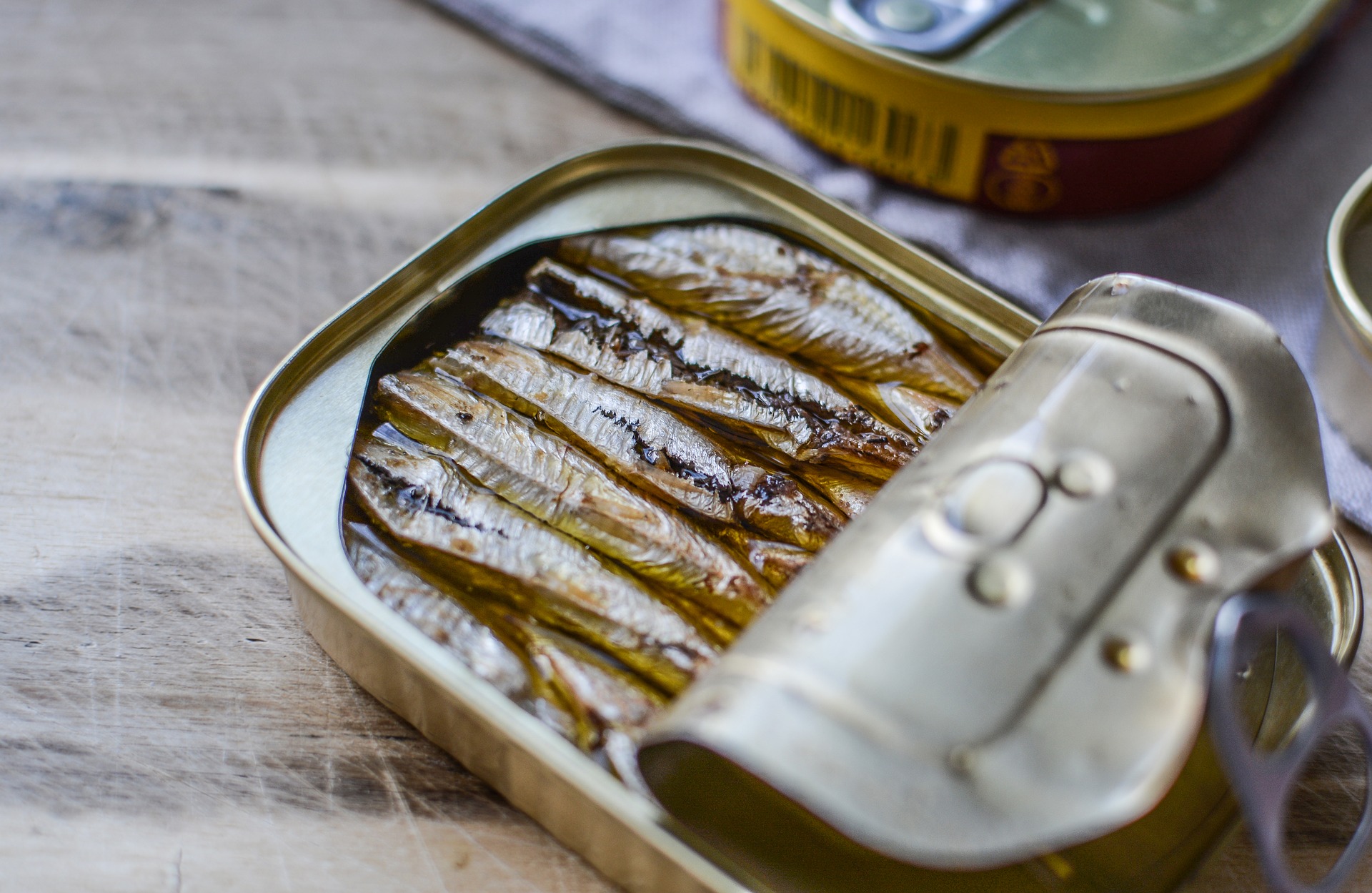 According to the European Market Observatory for Fisheries and Aquaculture Products (Eumofa), in 2018, canned fish represented 25% of the consumption of fish in Europe, which is a significant share of the market. The trend has been experiencing a steady growth in the past years and has been accelerated by the pandemic. With some trends like home office (or lunch at home) and sustainability that are here to stay, it is likely that canned fish consumption will continue to rise on the long term. We recently spoke with several of our customers about the state of the industry, market trends and benefits of metal packaging as a consecrated format. Our full discussion is captured on video with some key highlights summarized here.
Key Growth Factors
The factors driving consumer purchasing decisions were agreed upon across the board: sustainability health and nutrition and innovation. Many retailers are looking to reduce and even eliminate certain packaging materials and consumers are increasingly buying based on sustainable credentials, added value through convenience of packaging formats and nutritional value. "At John West, we are focused on healthy living and maintaining healthy oceans, therefore we are moving the brand to be strong in these areas," Burton commented.
Luciano Pirovano, Sustainable Development Director at Bolton Group points out that consumers today are increasingly taking quality, innovation, sustainability, and safety into consideration – which should not be overlooked in favor of price and convenience alone. Breakthroughs in innovation are often a combination of both conceptual and technological elements, and there are plenty of examples where the success of the product is strongly related to the packaging. Pirovano comments: "Our tuna salad – "Insalatissime"– is a prime example. The use of an aluminium bowl and easy-open end really helped the product take off with consumers. The combination of quality product, convenience, nutritional balance and a packaging format that is easy to recycle was a perfect fit for current consumer demands."

All three customers also noted the pivotal impact of the COVID-19 pandemic on the sector, including the sales explosion across online channels and the increased purchases of canned fish by consumers. The growth in the rise in home consumption and cooking occasions brought about by the global lockdown. A more intense focus on health and nutrition also plays a key role in his opinion: "The pandemic pushed a lot of people to take a closer look at their diets, and fish is an important source of nutrition."
The Key is Partnership
Another common thread in our conversation was the importance of close working relationships with packaging suppliers. Partnership was named as a key element to ensuring a steady stream of high-quality products that would meet the evolving demands of consumers. Mourad Benabderrazik, Commercial Director at Aveiro recognizes the importance of the company's partnership with Crown in helping Aveiro improve its competitiveness. In his opinion, today that collaboration is more important than ever. One of the key factors to satisfaction is how well a brand is taken care of as a customer. It all boils down to respecting delivery times and innovation, and the packaging suppliers' reactivity, flexibility, and R&D. "This is what defines our partnership with Crown today," Benabderrazik concluded.

Pirovano said: "Crown has consistently delivered against our obsession with quality. Consumers perceive us as a leader in the premium fish market, and our packaging itself needs to uphold that image. We have a close working relationship with Crown, and together we have won many accolades for our efforts to reduce our environmental impact."

Our strategic footprint next to customers' facilities is invaluable to them and a vital influencer of the strong relationships we are looking to form and grow. For John West, the Company established a production facility close to its operations, which has really helped the relationship grow. Burton added: 'We communicate daily, whether about adapting production planning, ensuring our artwork is of the highest quality or to proactively share an idea or troubleshoot a problem."
Versatility of Metal Packaging
The final theme emerging from our conversations was the many benefits of using metal packaging for fish products. Luciano Pirovano sees packaging as a great medium to convey to consumers how best to use the product, as well as being robust, increasing shelf life, reducing waste, and offering an ambient option with no need for refrigeration. Rio Mare offers a premium range to the market, and our packaging needs to be appealing, modern and appreciated by consumers."