Global Recycling Day: Raising the Bar Worldwide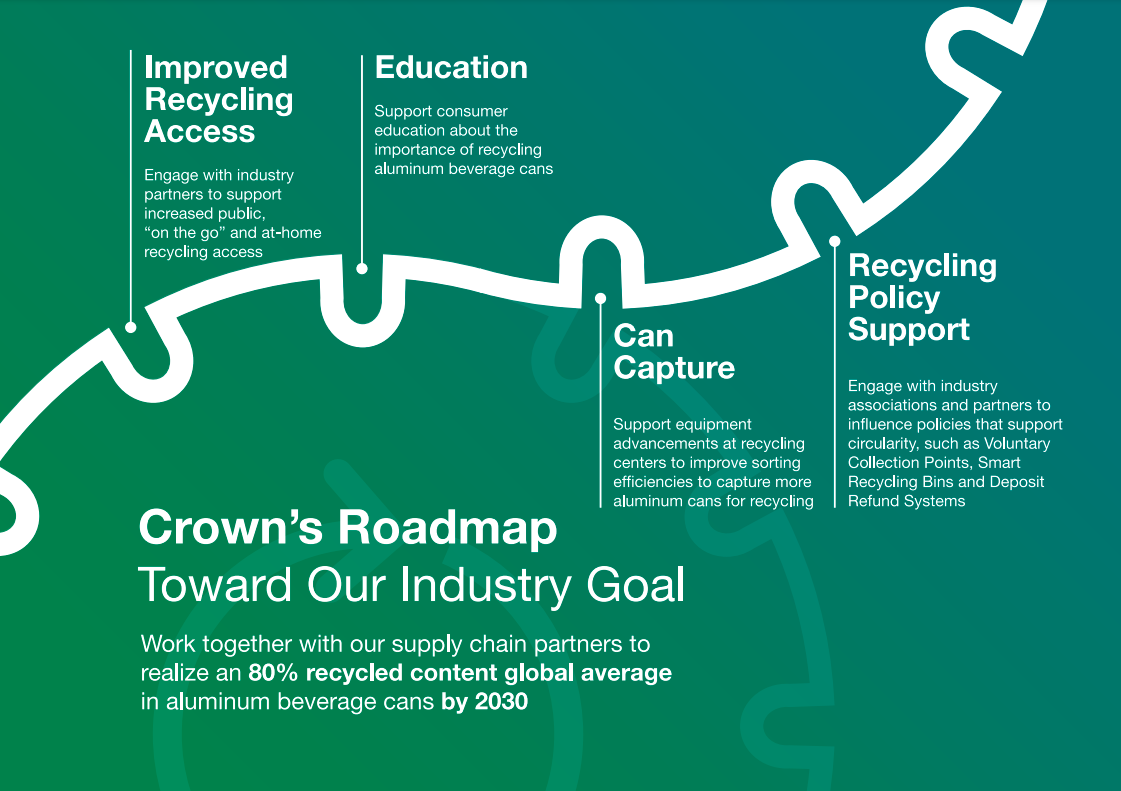 Did you know that when beverage cans are recycled, they can power more than 90% of their own production, meaning the format contributes to a smaller carbon footprint?
Despite the impact that is possible through such a small package, beverage cans have not yet been tapped for their full potential. Although the format stands as the most recycled drinks package in the world, countless cans are missorted every year and fail to make it through the recycling system successfully—meaning that instead of helping to power the world around them, some cans wind up in landfills.
Yet, improving the recycling stream on a global scale takes a village; that is why we are joining forces with our industry partners to elevate the attention on worldwide recycling rates and do our part to encourage a stronger Circular Economy. Raising global averages will save energy, preserve resources, reduce emissions and reduce waste—all helpful for reducing our carbon footprint and preventing climate change.
To ramp up our efforts and recapture as many beverage cans as possible, we have established new recycling rates goals that span the regions in which we operate:
In the Americas:
United States: Lifting the current 45% average to strive for ambitious milestones of 70% by 2030, 80% by 2040 and 90% by 2050.
Mexico: Maintaining >90% through 2030 and working with industry partners to establish country-wide recycling rates.
Brazil: Maintaining >97% through 2030.
In Europe, the Middle East and Africa (EMEA): Striving for 80% in the countries in which we operate by working with industry partners.
In Asia Pacific: Establishing country-wide 2030 recycling rates in the three major markets in which we operate (Cambodia, Thailand and Vietnam) by the end of 2025.
Moving toward these targets will involve several critical steps:
Improved recycling access: Working in tandem with industry partners to help support improvements to public, on-the-go and at-home recycling access.
Education: Encouraging consumer education on the importance of recycling used beverage cans (UBCs).
Can capture: Helping fund equipment advancements to improve recycling center sorting processes and efficiencies.
Recycling policy support: Engaging industry associations and partners to influence policies that support circularity.
The ultimate goal? Achieving an 80% recycled content global average in aluminum beverage cans by 2030, which would reflect a more successful recycling system that brings UBCs full circle.
To help us get a strong start in raising worldwide rates, we invite you to learn more about the inherent sustainability of metal Land how we are making strides in corporate stewardship through our Twentyby30 program.
Finally, as you enjoy your favorite beverages, always remember that your choice to recycle the finished can creates impact that lasts far beyond the moment of consumption.