Two Brothers, One Plan, Many Cans!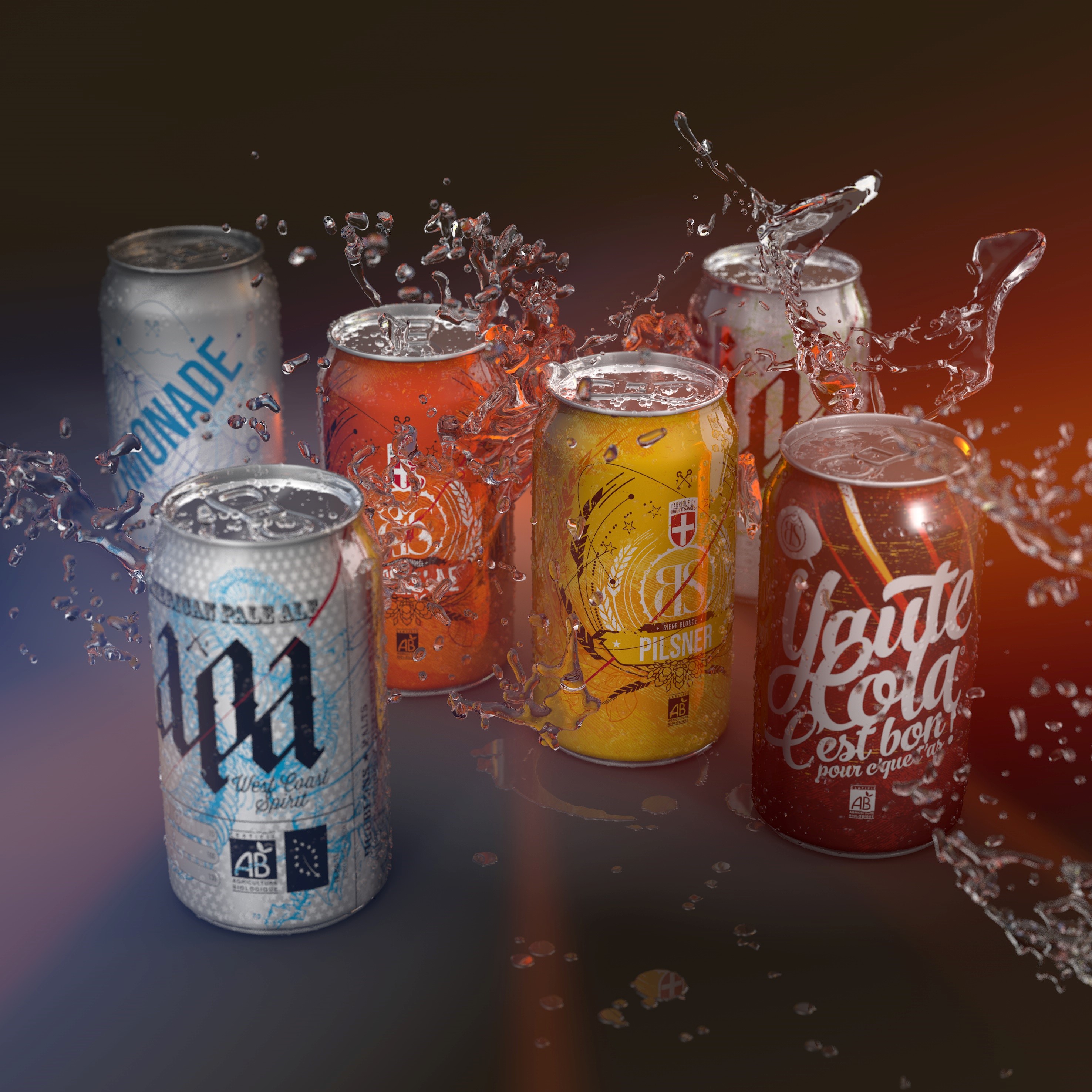 Wednesday, January 15, 2020
Yardley, PA – January 15, 2019. When French brewery Brasseurs Savoyards was revived by the Onorati brothers - Antoine and Étienne - in 2014, their passion for amateur brewing quickly rose to a professional level. Within a short time, they had transformed the brewery's fortunes by implementing an organic approach to traditional Haute Savoie brewing methods, drawing on its rich heritage to create a range of ten delicious beers and five soft drinks.
The pair combined creativity with a mix of traditional and experimental brewing techniques, added a healthy respect for the terroir, incorporated organic ingredients and a splash of alpine water and recently started to package several of its products in 100% recyclable metal cans. The brand also uses innovative malts, yeasts and aging methods to create balanced and aromatic blends - and the results are quite sensational.
No additives, preservatives or other technological aids are included in the products' composition. An accredited organic certifier has the beers tested and certified by independent laboratories and even the distiller's grains (solid residues of the brewing process) are given to a local farmer and for animal feed, helping the brewer honor its commitment to create less waste.
So with such an environmental and genuinely sustainable product, naturally the packaging choice becomes one of great importance. Recently adopting metal packaging for some of the its beers and soft drinks gave Brasseurs Savoyards the opportunity to set up their own canning line in-house, thus becoming one of the first breweries in France to have installed such a line. Enter Crown, who worked closely with the Onorati's to show them how canning their products could add considerable value.
Of great importance to the brothers was the fact that the containers for their new canning line could be sourced from their native France. Secondly, the company could also confidently say that its organic products are packaged in metal, a material that is 100% recyclable with zero loss of properties and which contributes directly to a circular economy. Now, Brasseurs Savoyards' portfolio includes four beers and two organic sodas packaged in cans that have a good carbon footprint in terms of logistics and solid sustainable properties.
But the benefits do not end there. In addition to the sustainable credentials delivered by cans, the taste and condition of the carefully crafted brews are protected. Providing a 100% barrier to both light and oxygen, cans protect and preserve the product within, ensuring the beverages they have worked so hard to perfect reaches the end consumer in exactly the condition it was intended.

About Crown Holdings, Inc.
Crown Holdings, Inc., through its subsidiaries, is a leading global supplier of rigid packaging products to consumer marketing companies, as well as transit and protective packaging products, equipment and services to a broad range of end markets. World headquarters are located in Yardley, Pennsylvania. For more information, visit www.crowncork.com.
For more information, contact:
In Europe: Veronique Curulla, Marketing & Business Development Director, Crown Bevcan Europe & Middle East; Tel: 33 1 49 18 40 28; Email: Veronique.Curulla@eur.crowncork.com
In the United States: : Jon Beam, Marketing Manager; Tel: (215) 698-5248; Email: jonathan.beam@crowncork.com
In South America: Fabio Braido, Commercial Coordinator Crown Embalagens Metalicas da Amazonia S.A.; Tel:  55 11 4529-1081; Email: Fabio.Braido@crowncork.com.br   
In Mexico: Ramiro Barney, Commercial Director, Crown Beverage Packaging Mexico; Tel: 52 (722)
275 5810; Email: Ramiro.Barney@famosa.com.mx
In Asia Pacific: Frank Koh, Senior Vice President, Crown Asia Pacific Holdings Ltd; Tel: 65-622 948 28; Email: frank.koh@crowncork.com.sg
For editorial inquiries: Maria Ciubotaru, Associate Vice President, Finn Partners; Tel: 44 207 017 8345; Email: maria.ciubotaru@finnpartners.com