Crown Honored with "Value Excellence" Title at SC Johnson's 2020 Together We Win Supplier Awards
Crown wins second supplier award from SC Johnson in three years; recognized for commitment to providing a reliable source of supply amid the global pandemic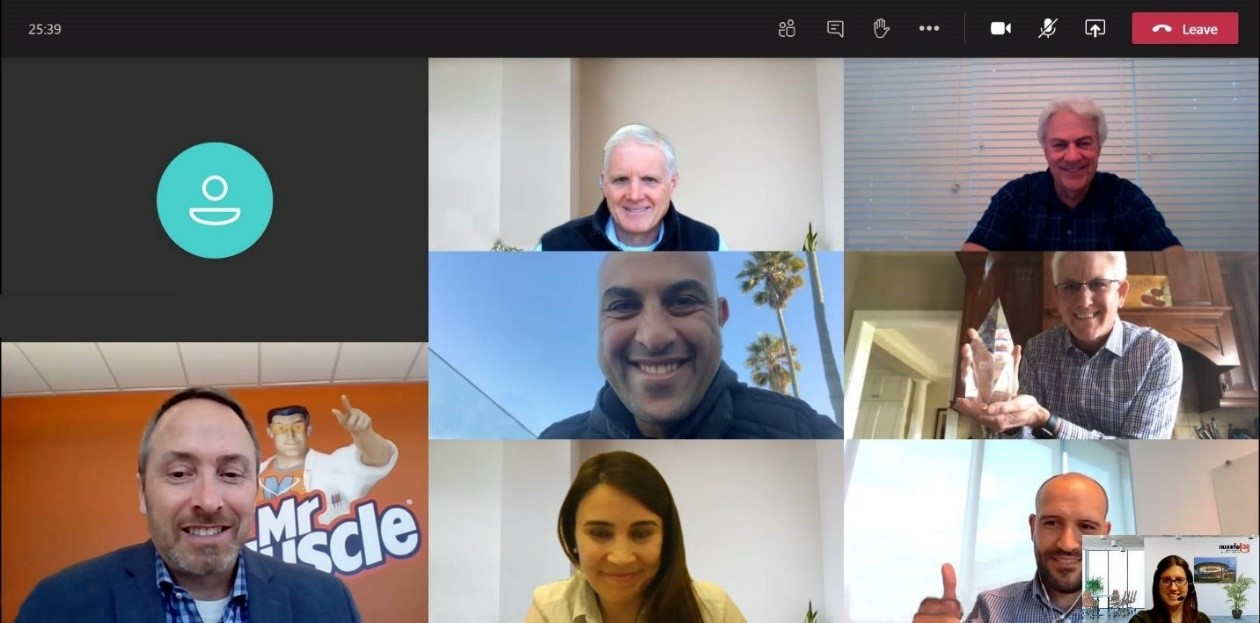 Yardley, PA – April 15, 2021. SC Johnson has once again recognized Crown Holdings, Inc. (NYSE: CCK) (Crown) (www.crowncork.com), a leading supplier of metal packaging products worldwide, at the brand's 2020 Together We Win Supplier Awards. Crown received the "Value Excellence" title, which acknowledges a supplier's commitment to continuous improvement, excellence in supply chain management and focus on collaborative processes. The Company supports SC Johnson in North America and Europe with the manufacturing and innovation of diverse aerosol packaging in the brand's household cleaning, air care and pest control product portfolio.
During the course of the global coronavirus pandemic, SC Johnson experienced heightened consumer demand across its full spectrum of brands and product sizes. To help the brand navigate these needs and meet expectations, Crown lent its problem-solving expertise and capabilities as a supplier and worked to deliver against a challenging supply chain.
"SC Johnson is a valued customer we have been working with for over two decades," said Jim Wilson, President – Closures, Aerosol and Promotional Packaging (CAPP) North America at Crown. "They, like many of our customers, have faced the stresses and strains of the supply chain amid the global pandemic. We are honored to work through these complexities and adapt in real-time to continue providing comprehensive support. To win our second supplier award from SC Johnson during such unprecedented conditions makes the honor even more special, and we look forward to continuing our successful partnership and finding new ways to work together."  
Crown was one of the selected few companies recognized with an award from a pool of over 4,000 of SC Johnson's direct material and third-party suppliers from around the world. The award is Crown's second honor from SC Johnson after previously earning the "Quality Excellence" title in 2018.
About Crown Holdings, Inc. 
Crown Holdings, Inc., through its subsidiaries, is a leading global supplier of rigid packaging products to consumer marketing companies, as well as transit and protective packaging products, equipment and services to a broad range of end markets. World headquarters are located in Yardley, Pennsylvania. For more information, visit www.crowncork.com. 
For more information, contact: 
In the United States: George Buckland, Vice President – Commercial – Closures, Aerosols and Promotional Packaging (CAPP) North America; Tel: (215) 698-5320; 
Email: george.buckland@crowncork.com
In Europe: Isabelle Graët, Business Development and Marketing Manager – CROWN Aerosols & Promotional Packaging Europe; Tel: 33 1 49 18 40 28;
Email: isabelle.legraet@eur.crowncork.com
For editorial inquiries: Mallory Schindler, Account Supervisor, FINN Partners; Tel: (212) 529-2634; Email: mallory.schindler@finnpartners.com