Let's Talk Sustainability at Drinktec 2022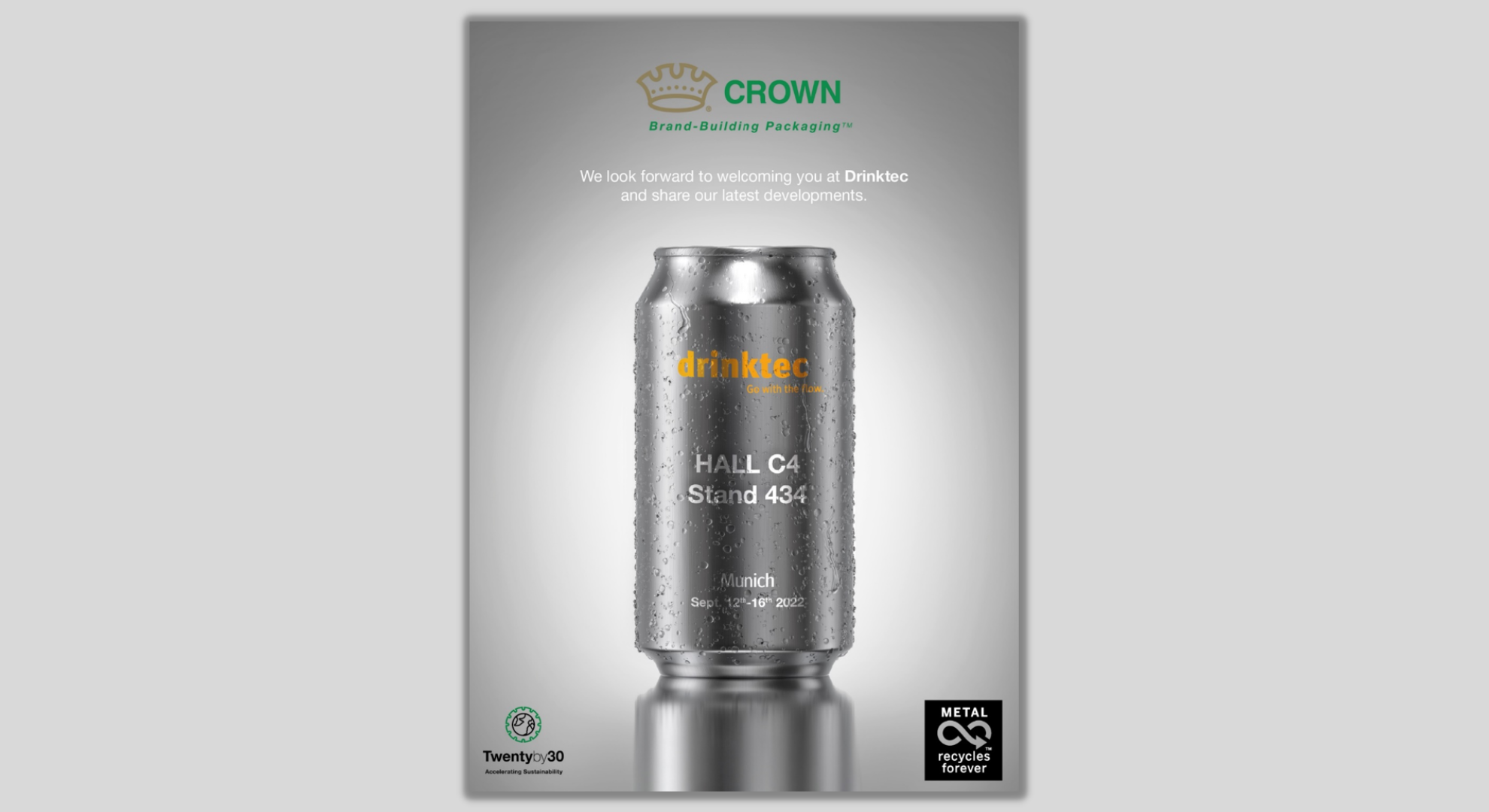 Wednesday, August 31, 2022
We are excited to see our customers face-to-face at the first in-person event dedicated to the beverage industry since 2019. Stop by our Stand 434, Hall C4 at Drinktec 2022, taking place on September 12-16, in Munich, Germany, to talk about sustainability. 
Aluminum cans offer beverage brands a great way to meet the increasing preferences of consumers for sustainable packaging solutions. While the format is already the world's most responsible beverage package – boasting the highest recycling rate, the greatest percentage of infinitely recyclable content and the most value of any substrate – we have recently announced ambitious new recycling goals for each major global market to make even further progress in the area of circularity. We are striving to reach 70% in the U.S. and 80% in the EMEA countries in which we operate, in addition to maintaining over 97% in Brazil by 2030 – all in cooperation with our industry partners around the world.
At the show, we will also share our progress against our ambitious Twentyby30 sustainability goals and the active role we are playing to contribute to a stronger Circular Economy. We are continuously investing in innovations and initiatives to decrease the footprint of our products, increase their recycled content and recycling rates. We are proud that our sustainability efforts have been validated and recognized by several well-respected, independent organizations. These include: 
We were named to Investor's Business Daily's Best ESG Companies of 2021, joining a prestigious list of the top 100 businesses with exceptional ESG ratings. In addition to making the list for the first time and ranking at #24 overall, we stood as the only packaging company among the top five organizations in the Industrials category. 

We achieved an "A-" ranking in the Climate Change 2021 report from CDP, a leading global environmental impact non-profit organization. With this grade, we outperformed the global average of a "B-" and our peer industry group, which averaged a "C." Additionally, CDP awarded us an "A" Supplier Engagement Rating (SER) following its annual climate change assessment, placing us in the top 8% of over 11,400 graded companies around the world. 

In 2021, ESG ratings provider Sustainalytics ranked Crown in the top position for mitigating ESG risk within the metal and glass packaging sector for the second consecutive year. Sustainalytics also advanced Crown to the Negligible Risk category, a designation achieved by only 1% of the more than 12,000 global companies reviewed. 
We look forward to seeing you at Stand 434, Hall C4 at Drinktec 2022 to discuss how infinitely recyclable aluminum beverage cans can help you achieve your own sustainability goals.