Supporting Brazil's Water Market Through Sustainable Packaging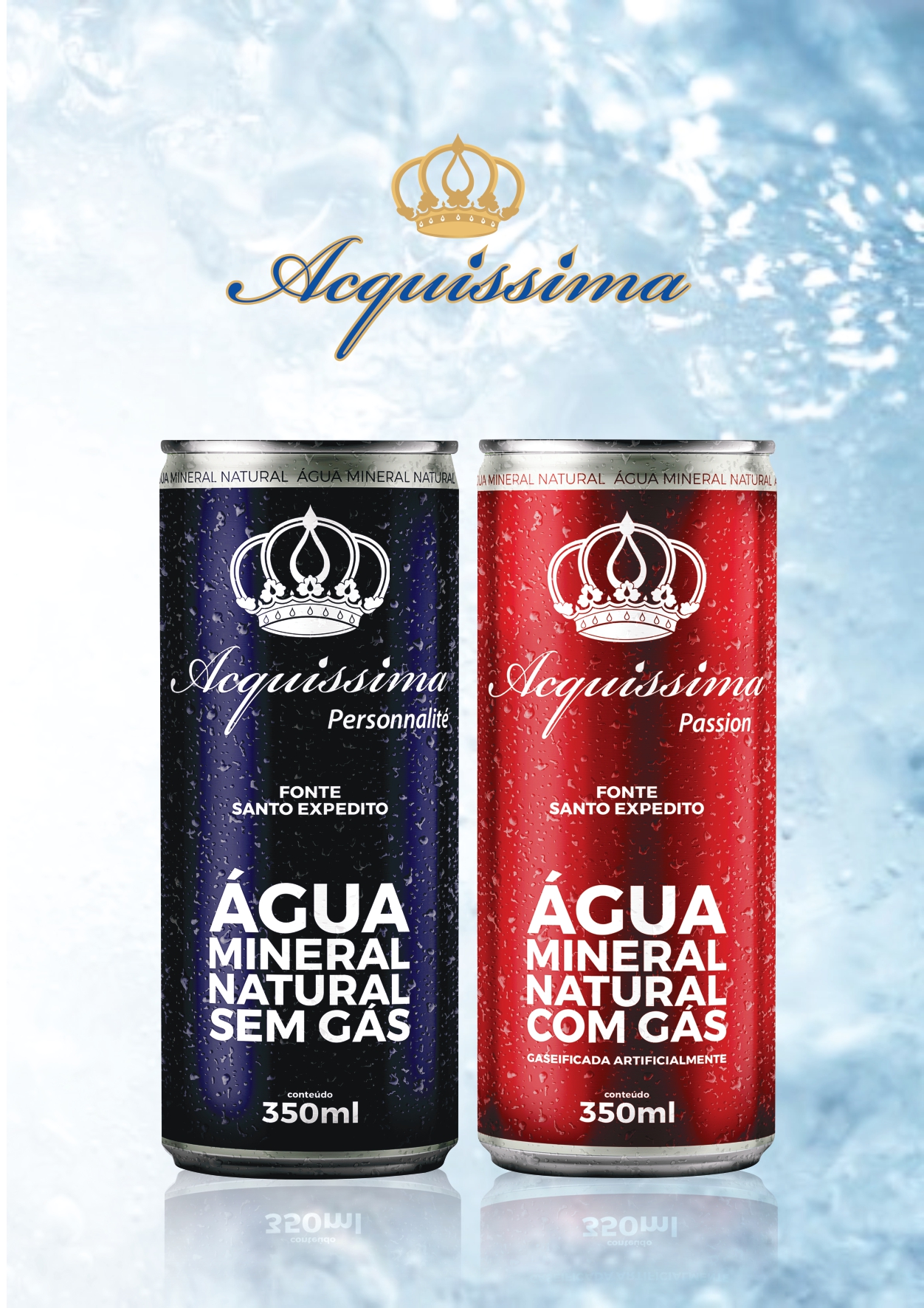 Monday, December 19, 2022
The Brazilian water market has grown steadily over the last decade, with a 105% increase in still packaged water consumption per capita, according to a study by Euromonitor. In response, local beverage producers have been exploring ways to diversify brand portfolios and bring these products to market while supporting sustainability. Our collaboration with established beverage producer Socorro Bebidas (Socorro) is an example of this in action. 
Using Crown's team of experts as a resource, Socorro chose aluminum beverage cans as the preferred packaging method for the Acquíssima brand because of their infinite recyclability, durability and stylish appearance. Socorro had previously used Crown's expertise in developing packages for several other products; however, this was the first time the companies collaborated on packaging for water. 
Choosing aluminum cans provided Socorro several sustainability benefits—perhaps the most valuable being metal's tremendous recyclability. According to the Aluminum Can Association, the beverage can is the most recycled drinking package in the world. The primary materials used for beverage cans are inherently circular so they can be recycled into new beverage cans and back on store shelves as quickly as 60 days. 
The packaging format undeniably supports Socorro's social responsibility program, which seeks to establish a harmonious relationship between the company, environment and local community. This mission is one we are proud to support through our own water replenishment projects in the São Paolo region.  Our current activities include protecting 100 hectares of forest in a key watershed near our Cabreúva facility, which will help prevent soil erosion and environmental degradation that damages local water supplies. In partnership with The Nature Conservancy, our participation is a multi-year program to preserve water sources and water quality in the region.  
In addition to supporting the Circular Economy, Socorro's new line of canned mineral water will help build brand differentiation and recognition. Available for purchase in a 355ml (12oz.) sleek size, the packaging showcases a matte varnish across the full body of the can. These elements create a premium, elegant look that influences how consumers perceive and categorize the brand when browsing store shelves. Beyond enjoying the product's appearance, consumers can also appreciate Socorro's new canned water line for its barrier protection properties. Metal preserves freshness and chills faster than other materials, so customers using beverage cans will enjoy drinks in the same fresh condition as when they were packaged, as well as at an ideal temperature. 
Together, the physical and visual benefits of beverage cans provide brands with the competitive edge needed to capture consumer attention in today's high-volume market. Whether packaging a still or sparkling, seasonal or permanent product, metal can help facilitate a standout launch and lasting consumer impact.
To learn more about our collaboration with Socorro and the capabilities of metal packaging, visit our newsroom.