Elevating Wine and Spirits Brands with Innovative Packaging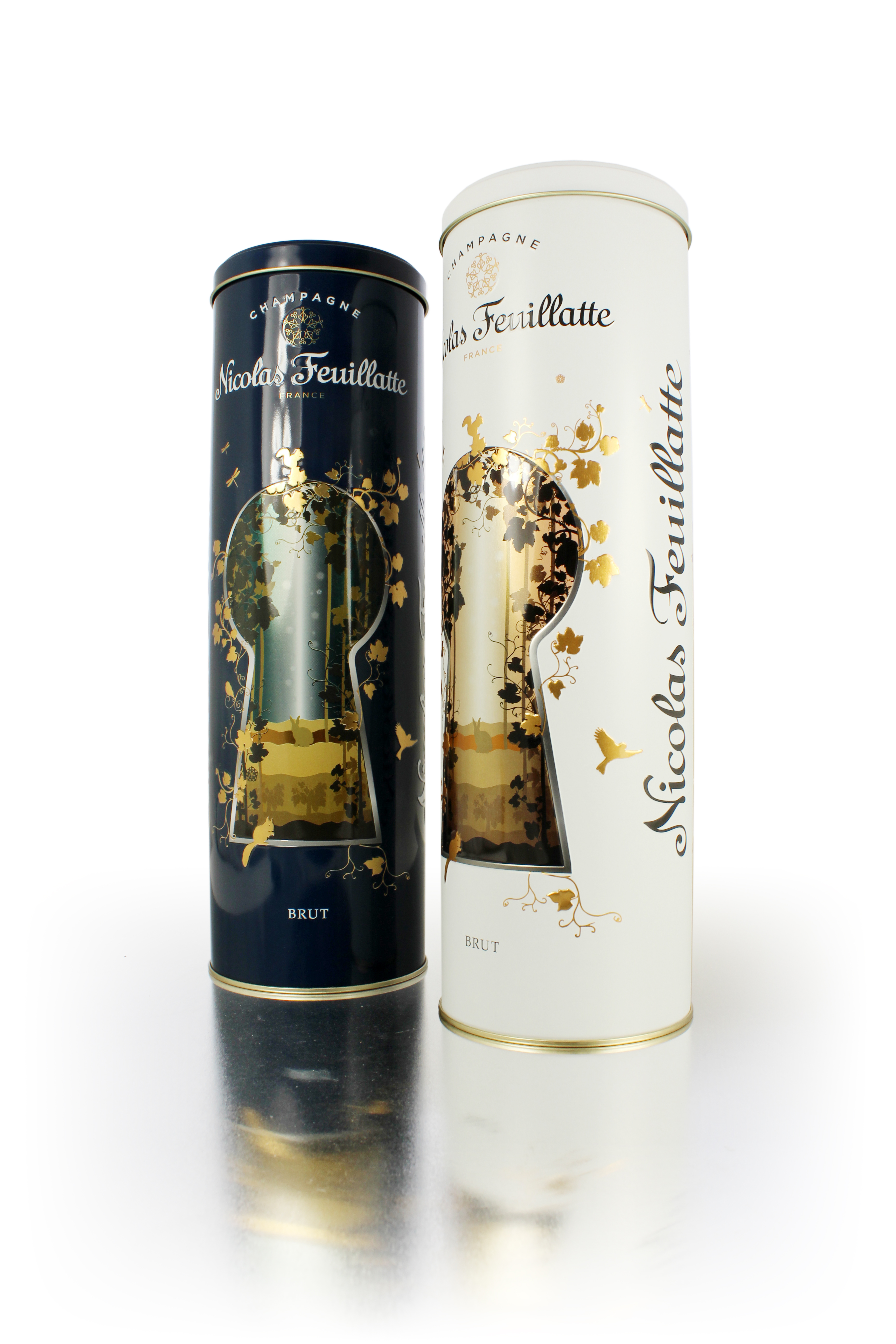 Thursday, January 31, 2019
Packaging plays a key role in differentiating brands and driving sales throughout the beverage industry. However, for wine and spirits brands, which operate at the top tier of the spectrum, the importance of packaging is intensified. These premium products often epitomize leisure and luxury. As such, they need to project an outward appearance of high quality, elegance and sophistication. When you factor in that wines and spirits are popular as gift items during the holidays and for special occasions, the need for unique packaging is heightened even further. 
Crown's portfolio of metal packaging and decorative techniques, combined with its design and production expertise, provides brand owners with solutions to help elevate their luxury products. In this post, we will explore how metal packaging impacts wine and spirits brands and supports characteristics unique to the beverage category. 
Serving Distinction in Beverage Packaging
Unlike other types of beverage products, wines and spirits are often consumed over time, typically during multiple separate servings. A premium bottle of whiskey, for instance, is often enjoyed over a period of many months which is very rare for a consumer product. Package durability becomes an important requirement for products with long consumption lives, and metal is an ideal material to offer such robustness. 
In addition, as consumers hold on to wine and spirits products, there is longer exposure to brand imagery and messaging displayed on packaging, a key marketing benefit. This exposure is further lengthened for innovative packages that are both attractive and strong, which tend to be reused once the wine or spirits products are emptied, often serving as collectible items or household containers.  
Enriching Brands with Metal
Metal packaging can feature a wide range of creative decorative finishes that serve as highly effective and cost-efficient promotional platforms. This variety of decorating techniques allows metal packaging to take on the precise look a brand is trying to capture. For example, metal can provide a brand with a premium vintage look, but it can also be sleek, progressive and modern. Crown recently developed two elegant metal tins for its long-withstanding partner Nicolas Feuillatte. The containers feature elaborate designs to enhance both visual and tactile appeal, adding product differentiation for the leading French champagne brand.
One of the decorative technologies available for metal packaging is embossing. Embossing is an effective way to achieve a high-quality look while emphasizing specific imagery, such as brand names or logos, with three-dimensional flair. A multitude of other decorative finishes, such as crackle, color change, matte, sparkling and soft touch, serve as tools for wine and spirits brands eager to grow sales with premium metal packaging. The novelty finishes create motion, differentiation and impact at point-of-purchase in liquor stores, supermarkets and duty-free airport shops. 
Harnessing Holiday Sales
Having stand-out packaging is especially important during busy holiday seasons when many consumers are shopping for wine and spirits products. At this time of year, brands often turn to special promotional packaging in tune with holiday themes to maximize gift-giving potential. Decorative metal packaging is a highly effective and cost-efficient retail advertising tool, and it can serve as a complementary effort to other types of promotions.