Perpetual Progress – Crown's Third Sustainability Report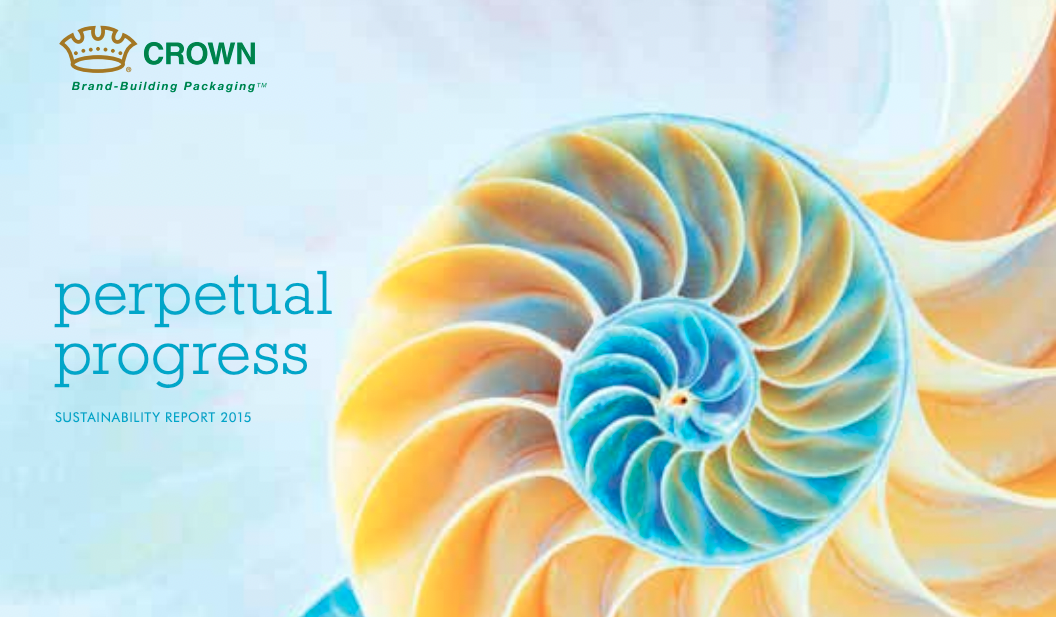 Crown's primary product – the iconic can – is both the source of our identity as well as the embodiment of sustainability. There is a compelling parallel between the infinite recyclability of metal packaging and the never-ending journey that is sustainability.
Sustainability Is a Way of Life
As a business principle, sustainability does not have a starting or ending point. It is a way of life and must be integrated into every aspect of a company. That is how we view sustainability here at Crown.
Advancements Through 2015 and Beyond
It is against this background that we are pleased to have published our 2015 Sustainability Report, which highlights our continued advancements from fiscal years 2013 and 2014. This is our third formal report detailing how what we make – innovative metal packaging that builds brands – and how we make it supports all the three pillars of sustainability:
Economic
Environmental
Social
What Makes the 2015 Report Different?
Key areas of the report include infographics, customer testimonials, profiles of contributions made by Crown's facilities around the world and internal data measuring progress across multiple key metrics.
2015 Report Highlights
In 2014, Crown's global businesses produced nearly 9 billion more cans than in the Company's first initial reporting period in 2007. Despite this increased production, Crown has made tremendous strides managing waste.
Our commitment to building a Total Safety Culture is working:
There has been a 28% reduction in its days away case rate since 2007
Recordable injury cases have decreased by 39% since 2009
Crown had zero work-related fatalities during its entire reporting period (2007–2014)
Better than any other packaging format, metal cans preserve their contents and help products achieve long shelf lives, significantly reducing the risk of food spoiling before it is consumed.
View the digital version of the 2015 Sustainability Report, published in English.